Football Summit 2023: Registration now open for 22 March event in Paris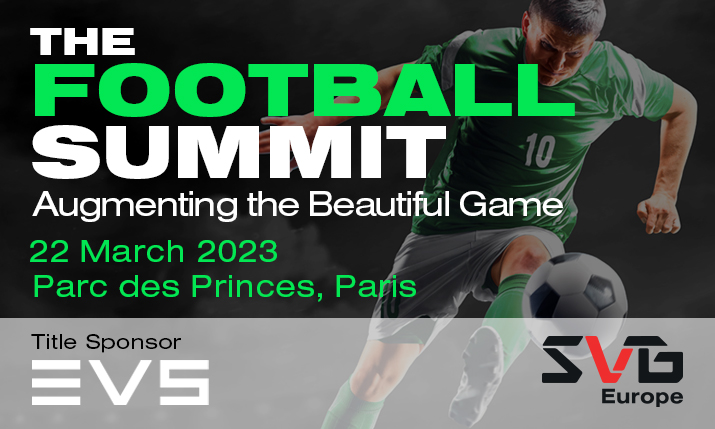 World Cup Final director Laurent Lachand will be among the speakers when SVG Europe's Football Summit 2023, sponsored by EVS, rolls into Paris on 22 March.
Lachand will discuss Qatar 2022 and the art of directing the world's most-watched football matches.
Registration is now open for the event which is taking place at Parc des Princes, the home of Paris Saint Germain.
The full-day Football Summit will look at how we can continue to augment televised and online coverage of the beautiful game. Topics will include fan engagement and the ever-evolving role that statistics and data play in match coverage and presentation.
It will also feature broadcasters and their partners sharing their approaches to broadcasting and presenting coverage of the FIFA World Cup: Qatar 2022 as well as a preview of the upcoming Women's World Cup taking place in Australia and New Zealand, focusing on how European broadcasters plan to build on the growing interest in the women's game and make sure audiences remain engaged despite the different time zones.
The day will also include a stadium tour and plenty of opportunities for networking.
To find out more and to register, go to https://www.svgeurope.org/football-summit-2023/