Forced innovation and rapid change: John Honeycutt on the new era of sports broadcasting
"Televised sports have changed more in the last six months than they have ever done before," declares John Honeycutt. "Rule changes, presentation changes and physical environment changes have been forced on teams and broadcasters on a scale never seen before. The fundamental question going forward is how does the product morph as a result of all this innovation?"
Honeycutt is one of the industry's foremost thought leaders. After 15 years at Discovery Networks International as COO and CTO of Discovery Communications, during which he led the company's move to virtualise its infrastructure with cloud-based playout – where it was considered the first broadcaster to do so at scale – Honeycutt joined Google to establish and implement Google Cloud's initial product and go-to-market strategy for media and entertainment, telco and gaming.
Currently on sabbatical to, "recharge the batteries," he has been far from idle. Aside from working with mergers and acquisitions (M&E) companies as strategic advisor through his own consultancy, The Sandy Valley Group, Honeycutt recently became a non-exec director and member of the board at Blackbird.
SVG Europe sat down with Honeycutt to hear his thoughts on the status and trajectory of the industry.
"For me professionally, I've been sitting on the sidelines during the pandemic," he says. "I know it's tough everyday in senior media technology roles, never mind with all of this. I have a lot of respect and admiration for my friends and colleagues who are going through this. By all accounts it is extremely challenging, frustrating, scary and ⁠- when you take a perspective⁠ -even irrelevant in the grand scheme of things in terms of your family and friends being sick."
Presentation changes 
Honeycutt had time to consider the impact of behind-closed doors changes to which live events have had to adapt.
"When we really start to think about the future of how we cover sports and entertainment, including large scale shiny floor competition shows, I'm not sensing a huge rush toward 50,000 people getting back to a stadium in the short term at least. So that means the product is different."
A prime is example is the NBA [detailed by SVG here] where presentation is fundamentally different to that pre-COVID. The teams are playing in a bubble in Orlando with a specially built arena featuring two giant LED walls displaying a virtual audience. Similarly, the MLB are mapping virtual audiences into seats in the stadium on certain cameras.
"You could take that to its conclusion and begin to sell a totally separate ticket for a digital experience versus an in-stadium experience," suggests Honeycutt.
"You could present the product on various media types differently to how you would do so in the stadium. Both commercial and social media opportunities are already being implemented. The use of virtual ads has exploded across multiple sports. The opportunity for personalisation and custom views has been on the horizon for a bit, maybe this is the moment."
"As a CTO in a media company today, if you are not creating an environment that actively encourages risk taking and letting people know you are going to be there with them through this, then you are not doing your job"
Marry all of this with real time 'social broadcasting' which platforms like Twitch are leading, and you will drive new opportunities for each of the different layers of distribution; telco, cable and online disrupters like DAZN.
He says: "The point is that there has been a forced innovation to use these technologies for the first time at large scale for national consumption rather than for niche experiments. It should force us to think very carefully about how the product is presented visually. Don't just make it an overlay or a second screen. Simulated crowd sounds don't work for me either – if we're not careful it becomes like adding canned laughter to a '70s sitcom. After we get through this, we will continue to present the product in a different way versus pre-COVID."
Honeycutt points to the convergence of the digital and the physical as a direction to the future of sports presentation. "There will never be anything that replaces that moment of standing in a stadium, everybody in it together, celebrating when your team does something spectacular but at the same time you cannot ignore the virtual engagement with live. It's something that younger sports fans simply expect. The communication that happens on a platform like Twitch is incredible. These codes and mediations that take place between pro gamers and fans is fascinating and is akin to having the referee and players miked up on a football field.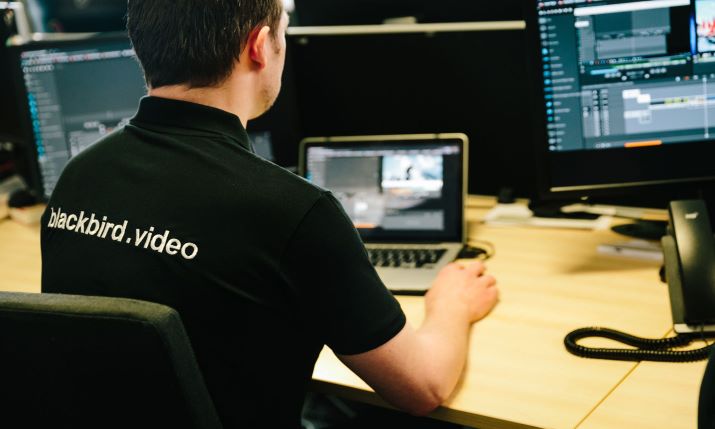 "So how do both of these things come together across various sports? It challenges how we think about presentation."
There is no single ingredient, he insists. "I believe you need the traditional mix of technical enhancements like UHD, wider colour and immersive sound and larger displays, combined with social and layers of data, tracking and virtual views, plus rule changes in sport such as VAR or segment racing in Nascar."
Then you add betting. The PGA Tour just signed a multi-year content and marketing deal that makes BetMGM an official betting operator of the PGA Tour. He comments, "I'm neither an advocate nor a critic, I'm just stating a fact that betting has a huge role to play as hook into the storytelling of sport. It's just one more ingredient for engagement that cannot be ignored."
Cloud accelerant 
All of this change is happening at a moment when we were all teetering on the edge of mass innovation in terms of cloud adoption and advanced analytics and advanced tracking. The pandemic, he says, both disrupted and accelerated the progress but media organisations, leagues and federations have to act.
"You can draw an analogy to the decision that Discovery had to make 20 to 25 years ago. They could have entered the syndication market by making a content output deal with distributors like Sky or Telenor but it chose to create its own distribution platform and that became a massive international success.
"For several sports leagues there is potentially a viable model for going direct to consumer while the penetration for pay TV shrinks on a worldwide basis. The arbitrage process for rights is not as strong as it was a decade ago and the leagues have a real question as to whether they want to control the product or be the one standing in the middle. I expect that every sport league has done some level of analysis about bringing back their own rights and exploiting them themselves at various levels of scale."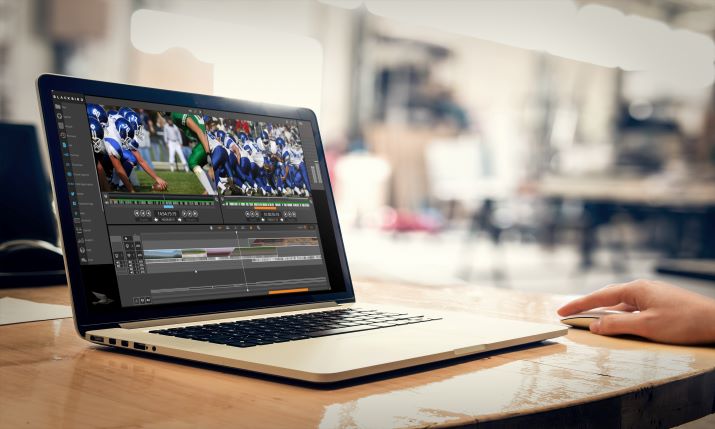 It is less easy for traditional media organisations to pivot. These are big heavy complicated infrastructures that take time to turn around. Honeycutt draws on his experience to urge broadcasters to create an environment that encourages risk taking.
"I used to say to my team all the time at Discovery that I guarantee that any capital project we build or any transition we undertake then we are going to fail at some point. But I will go to the CEO or CFO and defend the fact that we might have wasted 10% on what we spent because we were pushing and trying to innovate.
"As a CTO in a media company today, if you are not creating an environment that actively encourages risk taking and letting people know you are going to be there with them through this, then you are not doing your job."
"You've got to create an environment that lets people know there is more beyond simply making a legacy system obsolete or cutting a function out of the supply chain. You should be making the case for needing their skills to help the business innovate in different ways, to generate revenue rather than just be a cost centre."
Honeycutt acknowledges that other factors play into driving a business toward virtualisation. Even something as mundane as when the lease expires on your bricks and mortar will drive how and when you transition.
"Fundamentally you need to make a decision, then expose your business case as good or bad as it is and then drive forward," he advises. "That has to be the culture at the organisation because there is no space for any kind of defensive attitude. The opportunity for sustained innovation is right in front of us, it's time to grab it with both hands and not let go.
Olympic logistics 
Changing workflows is a theme that COVID-19 has imposed on the largest sporting event in most broadcaster's calendars, the Olympics.
The one-year shift in the 2020 Summer Olympics mean that there is only 128 days between the closing ceremony in Tokyo and the opening one for the Winter Games in Beijing 2022. Logistically, that is giving broadcasters pause for thought.
Honeycutt explains: "Typically for an Olympics you ship your infrastructure to venue a year in advance, but the whole approach this time will need revising, so you ship once to accommodate both events. That could mean building out one shared data centre rather than having to build up and tear down.
"At Eurosport our desire to do more at home was driven both by cost and efficiency but also by the horizon of Paris 2024. Since Eurosport's HQ is in Paris the goal was to increasingly pull back personnel and work into a central infrastructure over successive Games leading up to 2024. I think we were pretty successful in our first endeavour; there were more studios and people across Europe for Eurosport than there were in PyeongChang," he says.
Blackbird has wings 
Always with an eye out for innovation, Honeycutt met Blackbird CEO Ian McDonough when the company was introduced as a partner to Google Cloud. During sabbatical, Honeycutt says he was on the look-out for exciting new ventures.
"There is no shortage of content being created and no shortage of content that needs to publish quicker. So, I saw in Blackbird a few things.
"One, it has great IP and the capabilities of its codec are strong and that brings opportunities to innovate. Two, it has a clearly defined space in which they operate in. They do not approach the market with the mindset of traditional workflows and I like that. It's a publicly traded company, and such transparency inspires confidence in partners
"The traction the platform has gained really shows the need for a toolset that allows people to quickly, efficiently with as little on-prem as possible, access, manipulate and publish," Honeycutt concludes. "If you can do that, you can tell a story and there's a real hunger for that today whether its news, sports or entertainment shows."
And so, the enduring effects of COVID-19 will be to accelerate the convergence of digital and physical and to create totally new sports experiences.