France Summit 2022: More speakers announced as registration deadline looms for 24 November event in Paris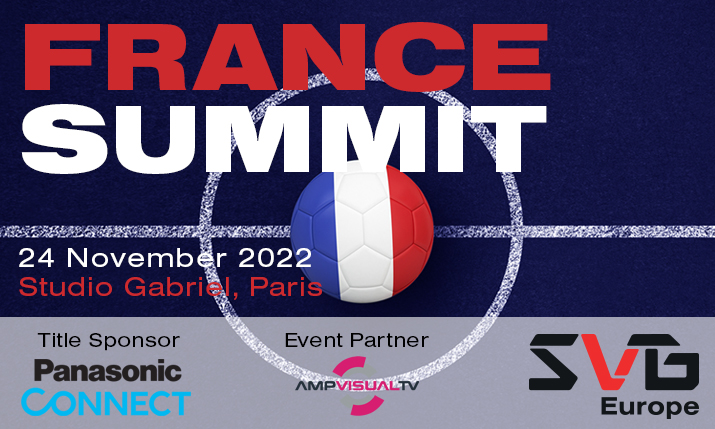 Time is running out to register for the SVG Europe France Summit in cooperation with AMP VISUAL TV, which returns to the iconic Studio Gabriel in Paris on the evening of 24 November. Registration closes on Thursday 17 November.
Sponsored by Panasonic Connect, the event will begin at 18:00 with networking ahead of a panel discussion that will explore the production of Roland-Garros tennis, including the shift to full IP-based production, UHD-HDR coverage of the tennis competition's four main show courts, and the use of remote production for outside courts.
The speakers will include: Amandine Tyl, Fédération Française de Tennis (FFT), Production Manager; and François Valadoux, AMP VISUAL TV, CTO.
This will be followed by a panel discussion looking at two of the biggest sporting events due to take place in France over the next couple of years, with a preview of the 2023 Rugby World Cup and a look ahead to production plans and progress for Paris 2024 Olympics. This will feature Stéphane Alessandri, Executive Vice-President of International Business, AMP VISUAL TV, and others.
Both sessions will be chaired by Nicolas Deal, Orange Sports & Media, CTO. More speakers will be announced soon.
Senior delegates from across the industry have already registered to attend. This includes representatives from: UEFA, DAZN, FIBA Media, TF1, Canal+, HBS, Eurosport, Orange, Dolby, SOS Live Events Logistics, Red Bee Media, Cisco, Alibaba Cloud, Amazon Web Services and more.
To find out more and to register go to: https://www.svgeurope.org/france-2022/