From the chairman: Further structural change ahead for European media industry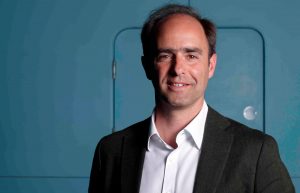 I am incredibly excited to commence my term as chairman of SVG Europe, writes Alessandro Reitano. I replace David Shield, whose amazing work and achievements over the last five years have brought SVG Europe into a great environment for further growth and positioning.
My first major SVG event ten years ago allowed me to get a deeper insight into the industry, discuss trends, have useful and helpful discussions and build my contacts.
Make people and products shine, that's what I appreciate so much about SVG.
I can encourage every decision-maker in the industry to allow and motivate your people to come to SVG Europe events and to participate in a wider spectrum of topics and networking.
With its excellent journalistic quality through its own events and major sporting events, and as an independent platform for members, partners and sponsors, SVG Europe is not only in a position to positively shape the future of sports production, it's also able to drive diversity — SVG Europe Women events — and sustainability in our industry.
Change is the only constant in life (Heraclitus)
2018 and the first half of 2019 were marked again by major changes and a massive structural transformation in the media industry. An end is not really in sight.
More and more companies and studios want to launch their own OTT products in order to secure important market share and stay relevant for Generation Z and millennials — while on the other hand linear TV will still be an important pillar, especially for networks with a legacy fulfilment and live sports coverage to secure their core business and revenue streams.
Knowing what the consumer wants is the key topic, and therefore content has to become the main differentiating factor.
Generally, we see within the world of broadcast manufacturers further consolidation in the market. Opex vs. Capex becomes more and more relevant for the right business decisions.
Rapid technological progress will help to bring efficient and effective production workflows for the day-to-day business in order to drive easier contribution and distribution of content, whilst maintaining production costs in a balanced way.
eSports can no longer be dismissed as a spinning mill and instead can be compared in terms of effort with a traditional major sports event.
This year the FIFA Women's World Cup made it clear that football, which men have dominated for decades, does not lose its charm if women play. Quite the contrary, this tournament was not only excellently produced, it broke the viewer consumption record in nearly every territory. It is also worth noting that the upcoming Rugby World Cup in Japan will take place first time outside the traditional heartland of the sport.
Nothing ever stays the same
The structural transformation in our industry is a huge challenge and creates, on the other hand, a lot of opportunities — but in addition to all further developments in AI/machine learning and doing more for less, we're still a people business. This makes the difference.
In the end, the 'war of talents' has already hit our industry and as we all part of this sports business we have to face the problem of coming up with the right answers in this fragmented environment. There are exciting times in front of us and we will be surrounded by a lot of changes in the near future.
I'm really looking forward to working together with the SVG Europe team to enable them to support their members and sponsor as best possible and doing my best to help ensure that together we always address the right topics, questions and insights.
SVG Europe chairman Alessandro Reitano is director of sports production at Sky Deutschland. This article is the opening piece in our newly-published 2019 SportTech Journal, which will be available to delegates attending SVG Europe's Sport Production Summit in Amsterdam on Thursday 12 September. 
To view the Autumn 2019 SportTech Journal click here.