Full speed ahead for Slomo.tv's Bronze sponsorship renewal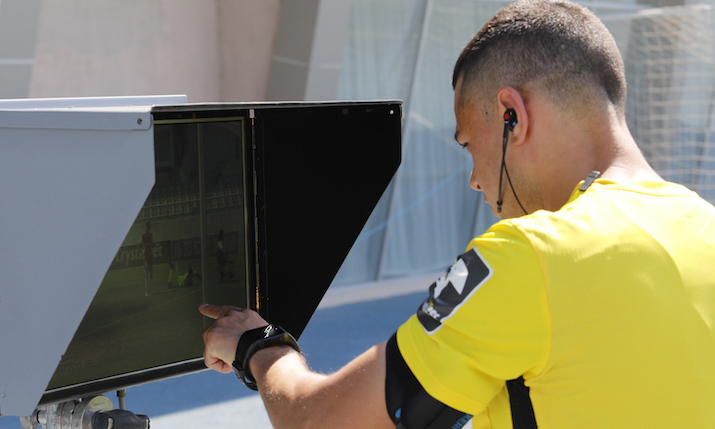 Slomo.tv, a producer of server-based solutions for multichannel 4K/3G/HD slow motion replays, recording for NLE, video refereeing and VAR, has returned as a Bronze sponsor of SVG Europe.
The company is particularly known for its videoReferee family of VAR systems as well as its Arrow Series of recording and replay servers. The latest addition to the Arrow line, Arrow-V, was unveiled at IBC2022.
Compared to the previous Arrow-III model, the compact Arrow-V doubles the number of recording channels and is equipped with 16 bidirectional SDI I/Os and provides 14 3G/HD-SDI recording channels in replay mode.
Other enhancements for 2022 included the addition of a Venue Information Graphics function to its VAR servers. In addition to duplicating the VAR interface to the Referee Review Area (RRA), this RRA-II option outputs FIFA-compliant VAR graphics to the arena and to broadcasters.
The Kazakstan Football Federation is one organisation that's invested in Slomo's VAR system recently, utilising the technology in regular season games of the Olimpbet Super Cup and the Kazakhstan Championship.