Future of broadcasting: Zero Density predicts ways that virtual production will change in 2023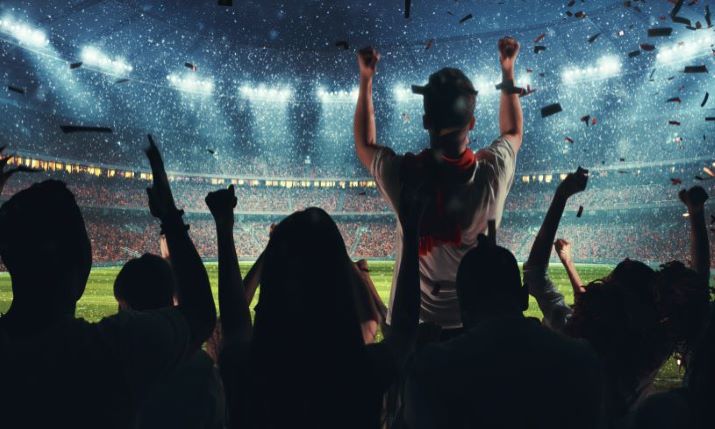 By Yavuz Bahadiroglu, Zero Density global partner channel manager.
Cancellations. Last minute restrictions. There's no denying that sports broadcasters have faced new challenges in recent years. As nearly every major sporting event got canceled, moved, or postponed in the midst of the outbreak, the industry had to pivot, and fast. That meant finding new ways to create socially distanced content and even replace thousands of audiences in stadiums.
From my perspective, the sports broadcast industry went from reactive to adaptive, especially in the second half of 2022. Around the world, I've now met broadcasters that have taken what they've learned and applied it to their storytelling techniques. When it comes to virtual sets, that can completely change how we make – and watch – sports broadcasts now and in the future.
That's why I've put together my six predictions for how sports production will change with the help of virtual production tools in 2023 below. From more sustainable photorealistic studios to better integration with talent tracking, read on to discover them all.
Virtual studios
Sports shows are a great opportunity for broadcasters to diversify themselves from the competition. After all, everyone is watching the same match, but if you tell the story of the match in a more entertaining way, people will notice.
The only problem is time; live matches typically only last about an hour, while commentary programmes can take up to six hours to make. Virtual studios are already helping broadcasters cut down on that time. Whether you use LEDs or green screens, virtual sets don't need any physical monitors, walls, or other decorations to be ready to go. You'll also be able to produce one show in the morning and then start on another in under five minutes, without having to tear down or rebuild sets.
In 2023, I believe technology will evolve to make setting up a studio even faster and easier. Already, you can see this trend starting to make a huge difference; I recently helped a major sports TV channel build a virtual studio from scratch in just two months. They aimed to go live for the FIFA World Cup with five physical studios, and then the deadline loomed so they decided to go virtual, managed to get live on time, and now have plenty of studio designs ready to deploy whenever needed.
Talent tracking
What turns heads in a virtual studio is photorealism. In the near future, I believe we'll see more integration with technologies that enable this, such as talent tracking systems. As tracking solutions get more sophisticated, we'll see more sports broadcasters that take advantage of the capability to define the exact position of a real person and get shadows and reflections to be lifelike.
Additionally, talent can easily interact with the virtual environment on set. That means that in the future, most broadcasters will be able to do things like going around virtual elements and trigger an animation to pop up automatically depending on where the talent walks.
Virtual production
Throughout my 10 years working in the industry, I've seen a shift in virtual studio adoption. The early adopters were all high-end broadcasters like Eurosport, Ziggo Sports, and BBC Sports. Today, however, that's all changed. Real time graphics technology is now more accessible than ever.
That means that in 2023, I predict many more sports programmes will take advantage of a virtual set, from broadcasters to streamers on Twitch. That's exciting as hundreds of productions can now take advantage of what a photorealistic virtual studio has to offer.
Integration and automation
Imagine this; you have a three camera football commentary show to produce, and you're wondering where to fit racks of equipment and how many people to hire. Luckily, integration and automation can help in all of these concerns.
One operator can control an entire production. Automated robotic arms, for example, can help you create that three camera football show using just one person to manage the arm and one to manage the vision mixer. Next year, I believe more sports broadcasters will look to IP-based and artificial intelligence (AI)-driven solutions in order to streamline their workflow.
Augmented and virtual reality
Last but not least, both augmented reality (AR) and virtual reality (VR) will be getting more important for sports broadcasters in 2023. As we begin seeing an increase in both hybrid and on-site events, a photorealistic AR or VR system will help blend the two together.
With photorealistic AR, for instance, you can ensure physical objects have an effect on your virtual studio graphics. A real world light, for instance, will have an effect on your graphics in the virtual world. The reflection of real world talent can also automatically appear on virtual glass and mirrors.
Meanwhile, virtual reality can take this one step further. Imagine watching a show and fully immersing yourself in the universe of that show with VR glasses on. Sports broadcasters could soon allow audiences at home to become studio audiences or stadium goers, all without leaving their couch.
Of course, with that increased adoption of virtual sets comes one big problem; recruiting enough talent. Most virtual studios need real time artists, designers, and operators that can form part of an inhouse team.
That's why in 2023, I think there'll be a serious shortage of broadcast professionals that can work on a virtual production set. Manufacturers like us at Zero Density and Epic Games are trying to fill the gap with live webinars, training videos, certification courses, and academies that anyone can take advantage of.