Future of sports: Belden discusses security, personalisation, immersive tech and sustainability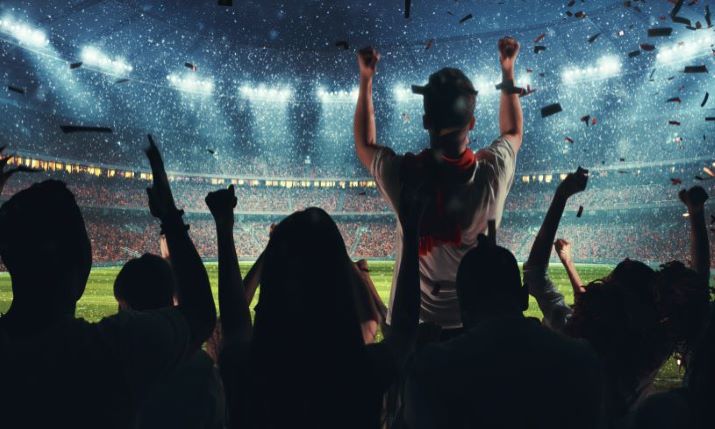 By Christine Williamson, strategic account director for stadiums and venues, Belden
If 2020 was the darkest of times for every aspect of the sports and entertainment industry, then perhaps 2021 was the light of a speeding technology train barrelling us toward the future.
Despite the pandemic that suspended the world as we knew it for several moments, the United States saw the on-time construction of two brand new National Hockey League (NHL) arenas, both opening to full (and vaccinated) houses.
The first to welcome fans was the NHL's latest expansion team, Seattle Kraken. Climate Pledge Arena opened its doors to a sell-out crowd, as did UBS Arena, the long-awaited new home of the New York Islanders, whose home opener was sold out months in advance.
The NHL isn't the only league expanding: Major League Soccer (MLS) will grow to 29 teams by 2023 with an eager eye on a total of 32. As a testament to the soaring popularity of the MLS in America, three newly constructed, soccer-specific stadiums opened in Austin, Columbus, and Cincinnati. This trend will continue over the next couple of years with stadiums in Nashville and St. Louis.
The 'Sports Global Market Report 2020-30: COVID-19 Impact and Recovery' predicts that, next year, the global sports industry will be worth more than $614 billion. Even with the majority of revenue generation coming from broadcasting rights rather than gameday attendance, investment in the technological advancement of stadiums is growing rapidly across the globe.
Confident return
The pandemic pushed many technologies forward. For venue operators, seamless experiences that support digital ticketing, real-time wayfinding and grab-and-go concessions became of utmost importance to confidently bring fans back.
Just as important are the safety and security of guests. State-of-the-art access control and security barriers are necessary to manage ingress and egress. Surveillance cameras will have built-in artificial intelligence (AI) technology to alert for the presence of weapons and crowd-density levels.
Digital signage will need to be big and visible to offer real-time information and directions in case of emergencies. And, of utmost importance, a robust first-responder communication system must be able to reach every important level of operations with mission-critical stability.
In addition to physical security, cybersecurity is another important factor to consider. Damaging ransomware and breaches are continuing to rise. By making sure the network is secure, operators protect not only fan data, but also against bad actors accessing every system and device that runs on the network.
Biometrics and facial recognition are obviously important technologies for security, but they will play an important role in personalised experiences as well. Recognising VIPs, such as celebrities, season ticket holders, media personnel or important donors, will allow customised and more memorable experiences to be created.
Elevating the experience
The benefits of personalisation will be felt by all guests – not just those in the club seats. Elevating the fan's gameday experience starts with the ease of buying a ticket, transportation or parking and seamless entry.
Those transactions, while helpful to the overall experience, are not what memories will be built on. The immersive entertainment presented once they step inside is what will engage and attract the next generation. The increasing strength of data flow throughout the stadiums combined with the power of 5G, Wi-Fi 6 and CBRS networks will create an arms race between technology and creative imagination. The blending of virtual, augmented and mixed realities with real life will be a key part of elevating the in-venue production value and moving the experience from a good memory to a night they'll never forget.
The beauty of the bond between sport and fan is that it's always been a give-and-take relationship. Because being involved in the personalisation will be so amazing, most fans will happily give up their data because they'll receive so much in return: tickets, club access, food and beverage promotion, real-time wayfinding and crowd-density alerts, to name just a few. The more data provided, the more personalised the experience becomes.
Climate pledges
Technology will also play a vital role in achieving climate pledge goals. Many artists have taken a stand by asking venues to make changes in how they operate day to day through acts like reducing single-use plastic and waste diversion.
The Seattle Kraken's new Climate Pledge Arena takes its goals a step further to include Zero Carbon Certification from the International Living Future Institute, elimination of single-use plastic, water conservation and 97% waste diversion.
To track progress, the arena will need to rely on massive amounts of collected data. It feels optimistic to watch global leaders like the Oak View Group and Amazon partner with such ambitious goals to support sustainability.
There is so much to look forward to in 2022, with the world cheering for its athletes in the Olympic Winter Games in Beijing and FIFA's World Cup in Qatar. As an industry, we have a very fun – and very bright – future ahead.