FutureSport 2015: Bramley and Salamouris to preview plans for Rio 2016 Olympic Games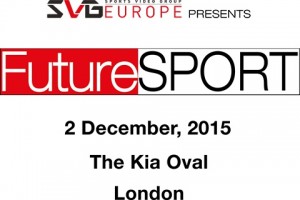 Sotiris Salamouris, Olympic Broadcasting Services CTO and Jonny Bramley, BBC Sport Executive Producer for Major Events will share with SVG Europe Editorial Director Ken Kerschbaumer the big plans being put in place for Rio 2016 at FutureSport in London December 2. In addition, Sotiris Salamouris will provide the FutureSport audience with a preview of the exciting Olympic Channel, planned for launch in 2016. Have you booked your place yet for The Kia Oval?
Rio 2016 will pack the equivalent of 42 world championships into 17 days of competition, bringing 10,500 athletes to the host city. Preparations are now at full speed, including detailed fit-out of the 85,400 square metre International Broadcast Centre at the Barra Olympic Park housing Host Broadcaster Olympic Broadcasting Services (OBS) and the Rights Holding Broadcasters (RHBs). More than 12,000 RHB personnel will be accredited, while the number of OBS personnel will be in excess of 6,600 during the Games.
This session will provide a snapshot of current preparations, including OBS planning for the Multichannel Distribution Service (MDS) and the Olympic Video Player (OVP). 'Preparing for the 2016 Olympic Games in Rio' will be moderated by Ken Kerschbaumer, SVG, Editorial Director, featuring Jonny Bramley, BBC Sports, Executive Producer, Major Events and Sotiris Salamouris, Olympic Broadcasting Services, CTO.
Meanwile, plans for the IOC's Olympic Channel are continuing to gather pace heading into 2016, with a dedicated team of 100 people expected to be in place and working within a broadcast centre in Madrid (with commercial support in Lausanne) by the end of next year. The new TV channel will offer Olympic sports 365 days-a-year as a 24 hour OTT service, with a mixture of live sports, stories about athletes and volunteers, news, social media integration and more.
In this special presentation, Sotiris Salamouris, Olympic Broadcasting Services CTO, will outline plans for content creation, technology platforms and the unique opportunity for Olympic movement stakeholders.
Register now: https://www.svgeurope.org/future-sport-2015/