FutureSport 2017: All change in SW19 for Wimbledon tennis coverage
SVG Europe is delighted to confirm that Wimbledon Broadcast Services' Head of Broadcast Paul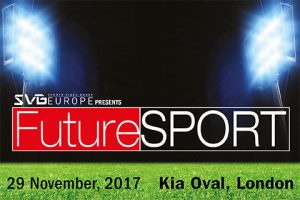 Davies, Broadcast Manager Bethan Evans and Broadcast Technical Manager Tom Giles will speak at our opening FutureSport session, Wimbledon 2018 Preview: All Change in SW19. FutureSport 2017 takes place on Wednesday November 29 at The Kia Oval in London.
Next year's edition of the Wimbledon Championships will mark an historic change in the way that the tournament is brought to fans around the world as the All England Lawn Tennis Club (AELTC) becomes its own host broadcaster under the auspices of the newly-formed Wimbledon Broadcast Services.
Although the BBC will retain exclusive live broadcast rights in the UK, the financial burden and final decisions on content will now reside with WBS. In this exclusive preview, key stakeholders will discuss the current redevelopment of Wimbledon's broadcasting facilities and the implications of the changes for viewers worldwide, including the tantalising prospect of the Championships' inaugural 4K broadcasts. The session will be moderated by SVG Europe Editor David Davies.
To register your place at FutureSport 2017 in London, click here.