FutureSport 2017: Sky Sports cricket chief to discuss innovation present and future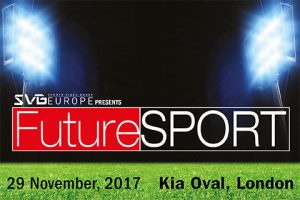 SVG Europe is delighted to confirm that Sky Sports Head of Cricket Bryan Henderson will take part in a session at FutureSport on November 29 entitled 'Howzat? The Evolution of Televised Cricket on Sky Sports – Present and Future'. Henderson will be joined by Sky Sports Technical Manager Robin Broomfield, CTV OB Technical Director Hamish Greig and SVG Europe Contributing Editor Will Strauss.
From Hot-Spot and Sky Pad to Spidercam and Ultra HD, Sky Sports has continuously added new innovations to its domestic and international cricket coverage. Now, with an extended five-year broadcast deal secured with the ECB that includes Test matches, ODIs and every match from a new city-based T20 competition, it also has a commitment to drive participation and increase interest in the game.
In this exclusive session, Sky Sports Head of Cricket Bryan Henderson and his technical team discuss current and future production and technical innovations in cricket broadcasting and how they can help to bring TV viewers closer to the game and further widen the sport's appeal.
Places for FutureSport are limited so make sure you book your own delegate place here.