FutureSport 2017: The Present and Future of eSports Production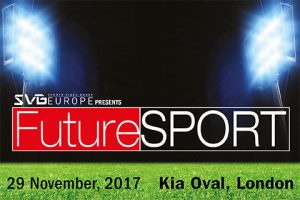 With just two weeks to go to FutureSport 2017 at The Kia Oval in London it's time for you to book your own place if you have not done so. SVG Europe is delighted to announce the addition of a panel session on one of the hottest topics in the business at present: The Present and Future of eSports Production.
Our speaker line-up is confirmed as Gavin Goodvach, Elastic Media, VP Business Development; Alexander Prüstel, TV Skyline, Head of Special Projects; Dr Remo Ziegler, Vizrt, Head of Research; and Samuel Westberg, LiveLike, Director of Sales EMEA. We're also delighted that first-time SVG Europe moderator Neal Romanek has agreed to come on board to helm this event-closing session on November 29.
It would be fair to say that the rise of eSports as a genuine worldwide phenomenon has taken even some of the most seasoned industry observers by surprise. Facilitating a new dimension of competition and trans-global fan interaction, eSports is also rapidly becoming a massive money-spinner for venues and vendors.
The eSports transition from a 'made for streaming' approach to having full-blown TV production values will be worth watching in the coming months and years, and this panel session brings those challenges and opportunities into focus.