FutureSPORT 2018: Choquard to lead European Championships review case study
At FutureSPORT EBU Sport Head of Content & Servicing Franck Choquard will take us back to the hugely successful inaugural European Championships in Berlin and Glasgow this summer.
The FutureSPORT 2018 event will take place at Old Trafford, Manchester on Thursday 29 November. To view the FutureSPORT programme* and to register for the event please visit: https://www.svgeurope.org/future-sport-2018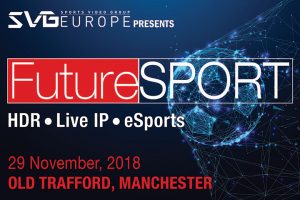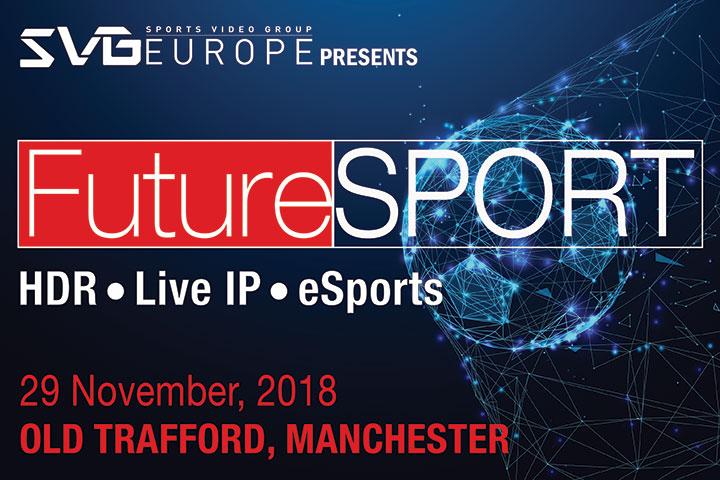 The EBU was broadcast partner (representing European public service media) to the more than 40 European broadcasters that took coverage from the Championships, across 12 venues in Scotland and the Olympiastadion in Berlin over 11 days of competition.
EBU divisions Eurovision Production Coordination (EPC)  and Eurovision Media Services (EMS) served as both the host broadcaster (overseeing the overall production of the event), and provider of the international distribution of all signals, not to mention other broadcast services.
The European Championships is a new multisport event taking place every four years, which aggregates the existing senior continental championships of athletics (European Athletics), aquatics (LEN), cycling (UEC), gymnastics (UEG), rowing (FISA), triathlon (ETU), with a new golf team championships (ET & LET) – all unified under a common brand. Athletics took place in Berlin from 7-12 August, while athletes from the other sports competed around Glasgow 2-12 August.
The major-event production involved 220 cameras on the ground in Scotland and 80 in Berlin, with NEP supplying OB services including 11 trucks to the host in Scotland and Videohouse from Belgium with six OB vans in Germany.
How do you get seven separate sports to agree to participate in a single sporting spectacle, in two cities, broadcast to a cumulative TV audience of over one billion viewers?
And add in some major broadcast technology trials on top of the already innovative broadcast and digital coverage? All will be explained as our panel looks back to 11 hugely successful August days at the 2018 European Championships in Berlin and Glasgow. Further speakers for this session will be announced shortly.
*Programme subject to change