FutureSPORT 2018: More speakers announced for Old Trafford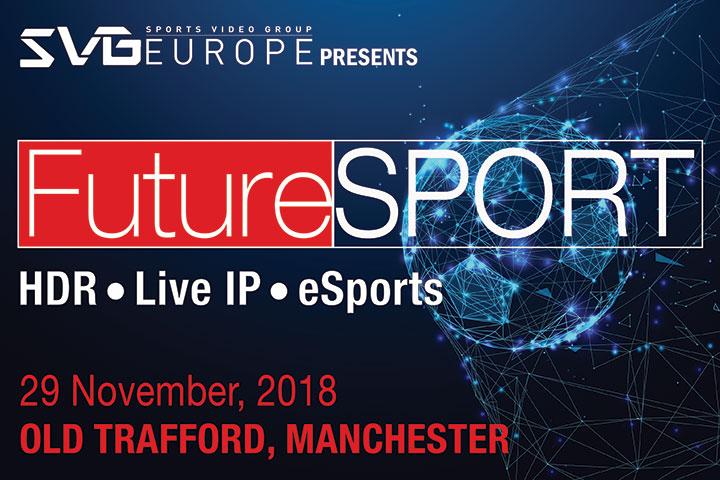 Host Broadcast Services, EBU Sport and BBC Sport are among the organisations providing speakers for SVG Europe's FutureSPORT conference which is taking place on 29 November at Manchester United's Old Trafford stadium.
FutureSPORT will explore the key technology innovations and major workflow challenges that will shape sports production and broadcasting in 2019 and beyond
The specially curated programme will include such hot topics as High Dynamic Range (HDR), the challenges of moving to live IP production and the rapidly growing phenomenon that is eSports.
Companies represented on the programme include BBC Sport, BT Sport, NEP, IMG Studios, ATP Media, Timeline Television, BBC R&D and more.
Recent additions to the programme include Franck Choquard, EBU Sport head of content and servicing, who will be looking back at the European Championships and Christian Gobbel, head of venue engineering at Host Broadcast Services, who will be discussing the road to IP.
Lorenzo Zanni, lead research analyst at the IABM, will also be providing FutureSPORT delegates with an exclusive report on the current state of the sports production and broadcasting technology market. More details will be confirmed shortly.
To view the current programme please visit: https://www.svgeurope.org/future-sport-2018/programme
Nearly 200 sports broadcasting professionals have already registered for the event including representatives of the following companies: Eurosport, Sunset+Vine, ESPN, Sky Sports, Discovery, ITV Sport, Fox Sports, DAZN, ECB, FIFA, ITN, CTV, Telegenic, NEP, Lagardere Sports and Ekstraklasa Live Park.
FutureSPORT 2018 takes place at Manchester United's Old Trafford stadium on 29 November. Register now.