FutureSPORT 2018: Over 300 sports professionals register to attend Old Trafford event
Well over 300 people have signed up to attend SVG Europe's FutureSPORT summit at Old Trafford in Manchester on 29 November.
FutureSPORT looks set to become SVG Europe's biggest and most successful ever UK event held outside the London area.
The event will feature case studies on this summer's European Championships and next year's Rugby World Cup, plus a special keynote conversation with BBC director of Sport Barbara Slater.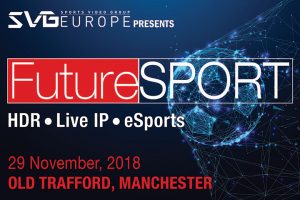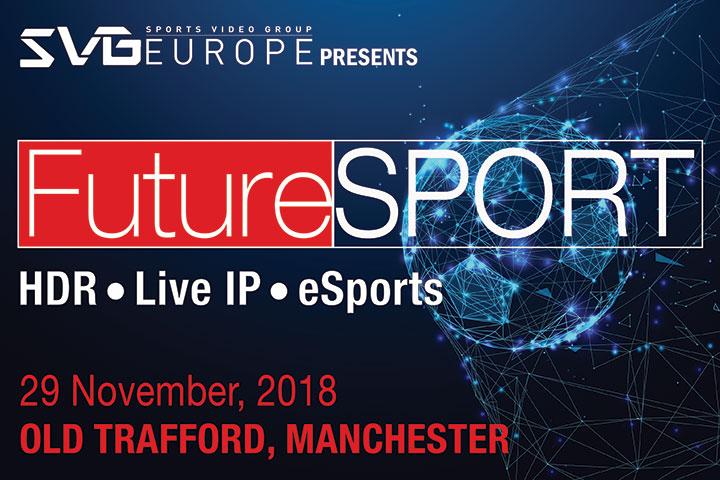 The programme that also includes such hot topics as High Dynamic Range (HDR), the challenges of moving to live IP production and the rapidly growing phenomenon that is eSports – plus a 'state of the industry' report from the IABM's Lorenzo Zanni based on his organisation's original market research.
Companies represented on the programme include BBC Sport, BT Sport, NEP, IMG Studios, ATP Media, Host Broadcast Services, EBU Sport, Timeline Television, BBC R&D and more.
Those registered include representatives from the following organisations: Eurosport, Sunset+Vine, IMG, ESPN, Sky Sports, Discovery, ITV Sport, Fox Sports, DAZN, ECB, FIFA, ITN, CTV, Telegenic, NEP, Arena Television, Lagardere Sports and Ekstraklasa Live Park.
Future Sport 2018: Old Trafford, Manchester
11.00-12.00 – Registration & Coffee
11.30-12.00 – Old Trafford Stadium Tour
12.00-13.00 – Networking Lunch
13.00-13.05 – Introductory Message from SVG Europe
13.05-13.25 – Sports Production Perspective: Drivers of Change
13.25-14.00 – Preview Case Study: Rugby World Cup Japan 2019
14.00-14.40 – HDR and Live Sport: It's Not Black and White
14.40-14.50 – Technology Case Study Presentation
14.50-15.30 – Networking Break & Coffee
15.30-16.00 – In conversation with… Barbara Slater, Director of BBC Sport
16.00-16.30 – IP Challenge: Moving Beyond SDI in Live Production
16.30-17.00 – Case Study: European Championships Review
17.00-17.30 – eSports and Traditional Broadcast: Crossing Boundaries
17.30-18.30 – Networking Drinks