FutureSPORT 2019: First speakers confirmed for 26 November at Chelsea FC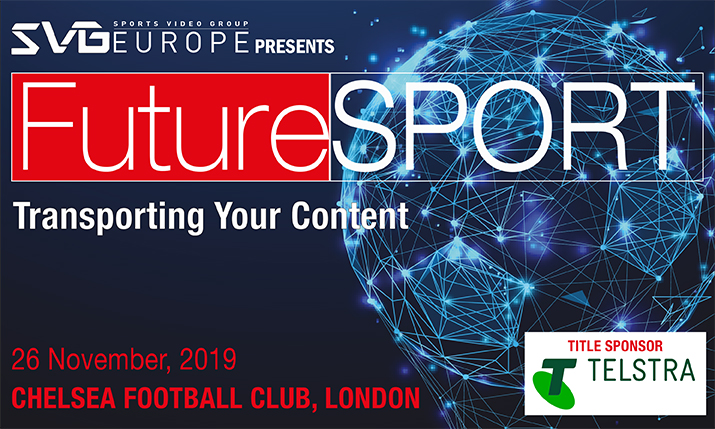 The first speakers have been confirmed for FutureSPORT 2019, sponsored by Telstra, with representatives of Sky Sports, BT Sport and ESL all set to appear.
Among the line-up of speakers will be Claire Harvey, the chair of the UK5G Creative Industries Working Group, and Matt Stagg, BT Sport's director of mobile strategy, who will both take part in a panel discussion on the impact that 5G could have on sports broadcasting.
Also on the bill will be Sky Sports head of directors and creative Duncan East and Jason Landau, Sky Sports design director at the Sky Creative Agency. The duo will provide delegates with a unique insight into the volumetric capture studio that was used during coverage of The Open in July to create lifelike 360-degree digital replicas of the world's top golfers.
In addition, ESL UK chief executive James Dean will showcase Weavr, a mixed reality personalised viewing experience for both eSports and traditional sports, while the IABM head of insight and analysis Lorenzo Zanni will offer up data-driven insights on the business of media technology.
The full programme and further speakers will be announced in the coming days.
FutureSPORT 2019 will take place at Chelsea FC's Stamford Bridge stadium in London on Tuesday 26 November. The conference will pay particular attention to contribution and distribution within sports broadcasting.
As with all SVG Europe events, there will be plenty of networking opportunities throughout FutureSPORT 2019 and delegates will also get the chance to take part in a guided tour of Stamford Bridge.
To find out more and to register visit: https://www.svgeurope.org/future-sport-2019/registration/