FutureSport 2019: Special case study on Sky Scope volumetric capture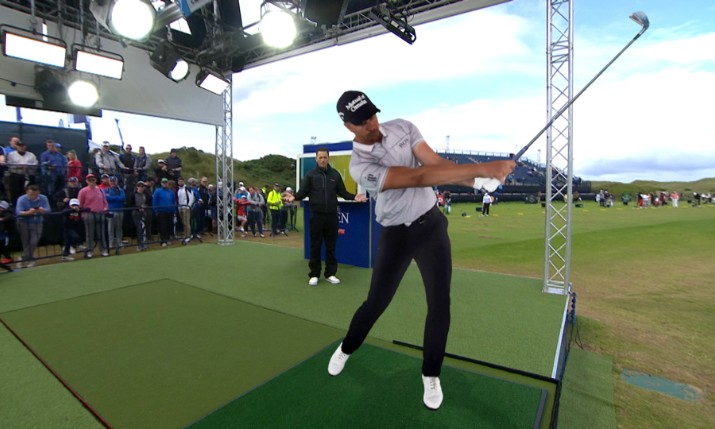 SVG Europe is delighted to announce it will stage a unique FutureSport case study session on the Sky Scope innovation unveiled at The Open earlier this year.
At Royal Portrush Sky Sports introduced Sky Scope, an innovation in which presenter Nick Dougherty demonstrated the golf swings of stars like Rory McIlroy, Dustin Johnson and Henrik Stenson its The Open Zone in 3D virtual reality, thanks to the new volumetric capture process.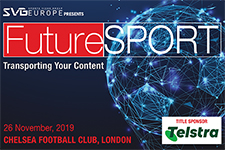 Working closely in partnership with MRMC and Dimension, Sky Sports created the world's first mobile volumetric capture studio that is also integrated with motion capture. This case study session will take us through the journey up to the introduction of volumetric capture, and where the Sky Sports team hopes to take this innovative storytelling tool in the future.
The speakers are Duncan East, Sky Sports, head of Directors & Creative and Jason Landau, Sky Creative Agency – Sky Sports, design director. The session, which will be chaired by Fergal Ringrose, SVG Europe editorial director, will include a live demo of Sky Scope, allowing delegates to see the augmented reality innovation in action.
FutureSPORT 2019 will take place at Chelsea FC's Stamford Bridge stadium in London on Tuesday 26 November. The conference will pay particular attention to contribution and distribution within sports broadcasting.
As with all SVG Europe events, there will be plenty of networking opportunities throughout FutureSPORT 2019 and delegates will also get the chance to take part in a guided tour of Stamford Bridge.
To find out more and to register visit: https://www.svgeurope.org/future-sport-2019/registration/