FutureSPORT 2020: Register now for 24-26 November online event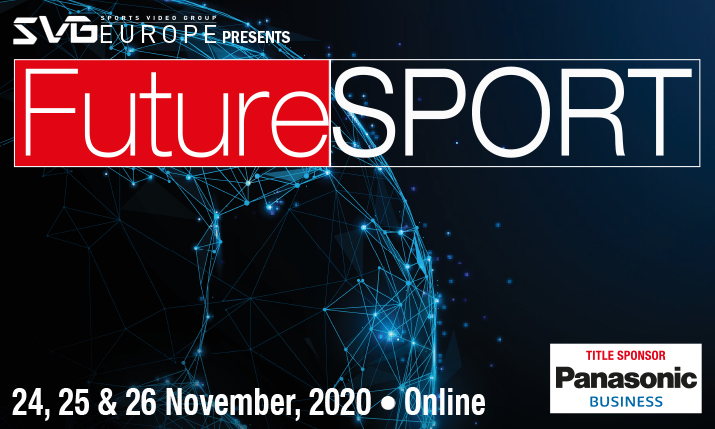 Registration is now open for FutureSPORT 2020, presented by SVG Europe and sponsored by Panasonic.
Aimed exclusively at senior professionals working in European sports broadcasting and production, FutureSPORT 2020 (24-26 November, online) will see industry leaders and experts debating the challenges and opportunities surrounding remote production, 5G, HDR, 8K, augmented reality and more.
Seen through the prism of 2020, FutureSPORT will concentrate on three key parts of the sports broadcasting chain: In the Stadium and In the Gallery; Presentation and On-screen; and Contribution and Distribution.
Each of the 90-minute sessions will consider the current challenges and opportunities and look to draw some conclusions about where the industry will be this time next year, and beyond.
Provisional programme
Tuesday 24 November, 4pm UK time
In the stadium and in the gallery: Taking a close look at the future of live production and acquisition, Day 1 will concentrate on how sports production and broadcasting will develop inside the stadium and in the gallery – both in the compound and back at base.
Wednesday 25 November, 4pm UK time
Presentation and on-screen: With an emphasis on graphics and data, Day 2 will look at on-screen technology and how the story of a sporting event can be told through on-screen statistics and augmentation.
Thursday 26 November, 4pm UK time
Contribution & Distribution: On Day 3 we'll take an in-depth look at how video and audio signals will be transported now and in the future, from the gallery to the studio, and beyond.
For more information and to register, visit: FutureSPORT 2020