FutureSPORT 2021: Registration opens for 2 December event in Amsterdam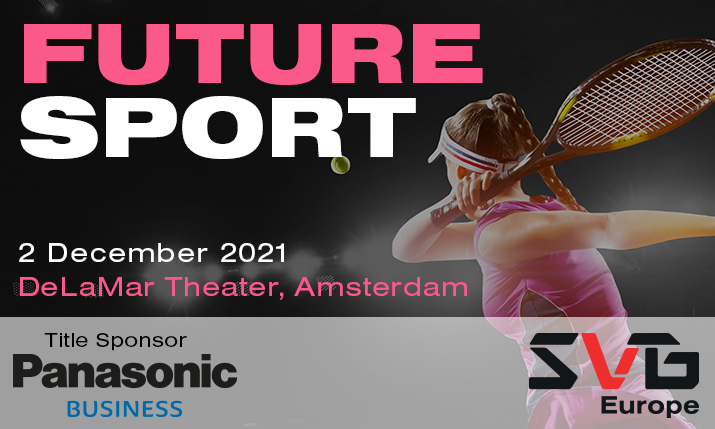 SVG Europe's annual FutureSPORT conference, sponsored by Panasonic, returns on 2 December as an in-person event at the DeLaMar Theatre in Amsterdam.
Beginning at 11:00 local time, FutureSPORT will include discussion around some of the most important issues in the contribution and distribution of content, including connectivity, networking and file transfer. There will also be ample time for networking.
Throughout the day, expert speakers will share their thoughts on how sports broadcasting will look in the next 12-18 months, with cloud, 5G and virtualisation all on the agenda.
We'll also hear how the latest product and solution strategies are responding to the ongoing evolution of sports broadcasting and production workflows. The conference will end, ahead of networking, with the presentation of two SVG Europe Achievement Awards: The SVG Europe Outstanding Contribution to European Sports Broadcasting Award 2021; and the SVG Europe Women Achievement Award 2021.
Speakers will be announced shortly.
Please note, registration is essential for this event – you will not be able to turn up on the day and gain access.
All delegates attending this event will need to provide evidence they are at low risk of transmitting COVID-19. Full entry requirements will be published as soon as they are available.
To find out more and to register please visit: https://www.svgeurope.org/futuresport2021