Gearhouse Broadcast appoints Jo Adams as UK business development manager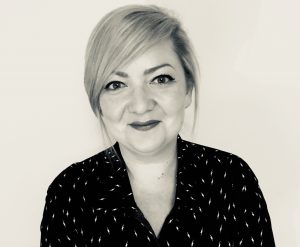 Gearhouse Broadcast, a supplier of technical facilities, crew and services used to capture the world's most watched content, has appointed Jo Adams as its new business development manager. Jo will work closely with managing director Ed Tischler to pursue new commercial opportunities across the projects, rental and systems integration divisions within the UK business.
Having been involved in the broadcast industry for the past 17 years, Jo has an impressive track record in bringing in new business. She has spent the past 11 years at NEP, working as client/commercial manager and more recently sales and new business manager. Before that she covered a range of roles at ITN over a six-year period including newsroom production coordinator, news desk assistant and sports desk production assistant. Jo is a member of Women in Film and TV and has served as a juror for its WFTV Awards for many years.
"With its established global presence, understanding of emerging technologies like remote production, 4K and IP, and close relationships with the leading manufacturers, Gearhouse delivers an unrivalled service to its customers," said Jo. "This is why I'm so excited to have joined the team, and I look forward to helping content producers deliver more with their budgets."
Ed Tischler, managing director of Gearhouse Broadcast UK added: "Jo has an impressive pedigree within the broadcast sector and will help us to reach new customers across our business. She joins at an exciting as we continue to enhance our service offering within the ever-changing media landscape."