Gearhouse Broadcast Germany adds new Grass Valley 4K cameras to inventory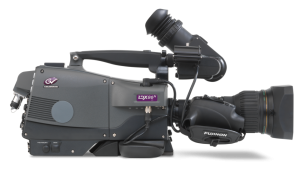 Gearhouse Broadcast has purchased multiple LDX 86N native 4K/3G/HD single-speed upgradeable cameras from Grass Valley, a Belden Brand. The cameras will go to its new German division, previously known as Genesis Broadcast Services before it was acquired and rebranded by Gearhouse's parent company Gravity Media Group in March 2018.
The LDX 86N is said to be one of the most requested live production cameras in Germany and Northern Europe, and this deal will enable more rights owners, broadcasters, facilities providers and studios in the region to benefit from its capabilities.
This is the second major investment that Gearhouse Broadcast has made in equipment since the takeover. In May 2018 the company boosted its UHD rental inventory following a group-wide purchase of a large quantity of Sony HDC-4300 cameras and a range of Canon and Fujinon 4K studio/field and ENG lenses.
Offering native 4K UHD (3840×2160) and native 3G/HD (1920×1080) image capture, the LDX 86N series gives operators the ability to use standard B4 2/3-inch HD lenses or the new B4 2/3-inch 4K UHD lenses. The daily, weekly or perpetual GV-eLicense upgrade path means that the camera is highly flexible and can be expanded depending on what format is required for a particular project.
Gearhouse Broadcast Germany now offers an extensive inventory of the latest 4K and UHD rental equipment locally, ranging from the LDX 86N series and Sony HDC-4300 cameras to Canon UJ86, CJ12, CJ20 and Fujinon UA13, UA22, UA 80 and UA107 lenses.
Tom Gehring, managing director of Gearhouse Broadcast Germany said: "Grass Valley's LDX 86N is the go-to 4K live production camera here in Germany, but they're not always easy to get hold of. This investment is part of our wider strategy to add value to the local and Northern European markets by providing access to the latest kit, our expertise, support, global reach and the full range of broadcast services that Gearhouse offers around the world. Because we're not tied to a specific manufacturer, we're able to bring in kit that the market wants, not what we want the market to use, which makes us a trusted technology partner to our clients."
Thomas Weigold, sales manager for DACH at Grass Valley added: "Gearhouse Broadcast's decision to enter the live production markets in Germany and Northern Europe is good news for content creators and manufacturers alike. The company's commitment to embracing the latest technology in order to provide more value to its clients is well known, and we're delighted that Tom Gehring and his team recognise the qualities and benefits that the LDX 86N can bring to a production."