German Football League signs up ESL to produce Virtual Bundesliga coverage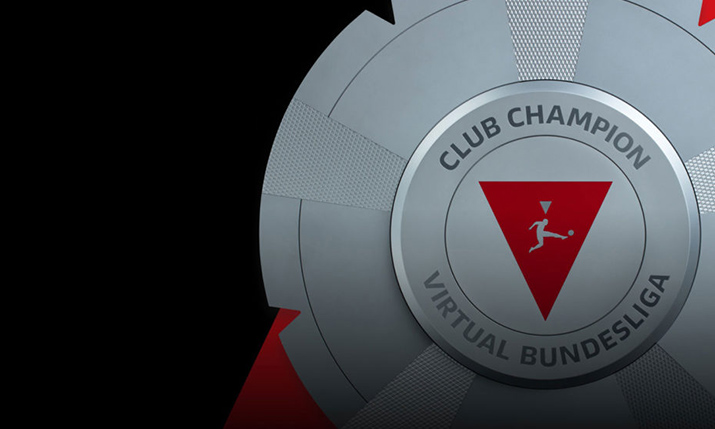 Esports company ESL will take responsibility for all media production on the Virtual Bundesliga (VBL) after agreeing a deal with the German Football League (DFL).
As part of a strategy to develop and professionalise the league, ESL will produce featured matches of the VBL Club Championship, which sees clubs from the Bundesliga and Bundesliga 2 competing against each other, in a virtual studio complete with a presenter and stream them on the official channels of the VBL.
In addition, the VBL Club Championship, the corresponding final round to determine the German Club Champion in eFootball, and the VBL Grand Final tournament at the end of the season will be supported by editorial content on social media.
ESL is also acquiring comprehensive media rights to the VBL, accompanied by the opportunity to license them to various distribution partners in coordination with the DFL.
The 26 clubs participating in the VBL Club Championship also receive extensive rights to broadcast and report on their matches on their own channels.
Ralf Reichert, Co-CEO of ESL said: "Efootball has been an integral part of the Esport community and of ESL for many years now.
"Together with the DFL, the most important sports league in Germany, we want to develop the VBL further to make it a renowned sports league and take it to the next level. That way, we can authentically transfer the emotions and values of football to the digital world and make the Virtual Bundesliga accessible to all, whether as a fan or an athlete."
The competitions of the VBL are organised by the DFL together with game publisher Electronic Arts (EA).
The German Club Champion in eFootball is determined in the VBL Club Championship through competition among the 26 participating clubs from the Bundesliga and Bundesliga 2 with their eAthletes, while the German eFootball Champion is determined in the VBL Grand Final among the individual players.
The VBL launched in 2012, giving the DFL the title of the first professional football league to launch an eFootball competition.
Andreas Heyden, EVP digital innovations at the DFL added: "The Virtual Bundesliga is already the most authentic representation of a football league in EA Sports FIFA. We want to continue establishing it as a digital competition.
"To that end, we have secured a partner in ESL that has already proven its ability to successfully grow eSport competitions and communities worldwide – including in the area of football simulations. We would like to make the VBL even more alive and exciting, and ESL has the necessary experience and passion to do just that."
The 2020-21 season of the VBL Club Championship starts today (1o November).