Gfinity announces launch of new V10 R-League digital motorsport competition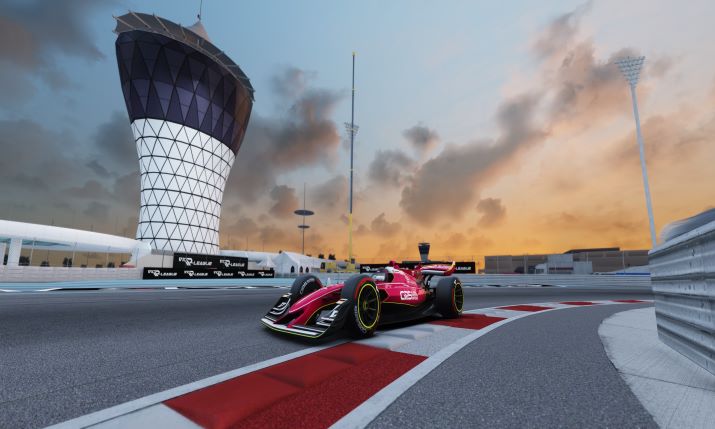 Gfinity, an esports and gaming solutions provider, and Abu Dhabi Motorsport Management (ADMM) have launched a new digital motorsport competition, the V10 R-League.
The V10 R-League is launched as part of the Global Racing Series, the first stage of the activation of the five year agreement between ADMM and Gfinity announced on 4 June 2020.
The Global Racing Series will feature a range of internationally focused virtual motorsport leagues and competitions, designed to provide commercial opportunities with brands, broadcasters and teams.
The V10 R-League, the first league under the Global Racing Series, will involve eight teams competing against each other in a round robin-head-to-head format. Two seasons will run per year and the teams are competing for a prize pot of £100,000 per season. The first of the eight teams to be announced are Ford (Fordzilla), JAESA Team Suzuki, Williams Esports and BWT Racing Points Esports Team.
The professional sim drivers will race virtually on a full racing rig, with their camera and audio feeds controlled live from Gfinity's TV studio in Fulham, London.
All content will be available across the Gfinity Digital Media Network and all team channels, as well as through regional and global distribution partners.
Season 1 will air 'as live' at the end of August and throughout September 2020. Broadcast schedules are currently being finalised. Season 2 will air in the first quarter of 2021.
Gfinity CEO, John Clarke said: "There has been a massive spike in interest in virtual motorsport, a key pillar of our company strategy. We are excited to launch the V10 R-League, which has already attracted some of the biggest names in racing. The format has captured the imagination of teams, drivers, broadcaster and brands. The Global Racing Series and V10 R-League contribute positively towards Gfinity's stated goal of being profitable in Q1 2021."
Season 1 will consist of seven rounds of matches. Each match will include a one on one race, a relay race and a first past the post format. Races will take place across seven iconic tracks and the teams will race in a brand-new car specifically designed for the V10 R-League.
The V10 R-League uses the Assetto Corsa game. It was chosen as it allows the use of custom cars, has iconic tracks and delivers stunning visual imagery. It is widely used by the world's leading sim drivers. The game also offers significant scope for in-game advertising, adding to the commercial opportunities within the competition.
The ADMM and Gfinity commercial teams are currently in negotiation with leading broadcasters and brands for multi-year deals to support the V10 R-League and expect to be able to announce them in the coming weeks.
Saif Al Noami, acting CEO ADMM said: "It is fantastic to see the first competition within the Global Racing Series come to life so creatively. Having the support and commitment from iconic racing and esports brands who will be stakeholders in the V10 R-League is testament to the concept. The Global Racing Series, will become the natural home for professional sim racing competition and we look forward to adding more innovative leagues in the weeks and months ahead."