Gfinity steps up eSports game with creation of Gfinity Digital Media and new ecommerce and rewards initiatives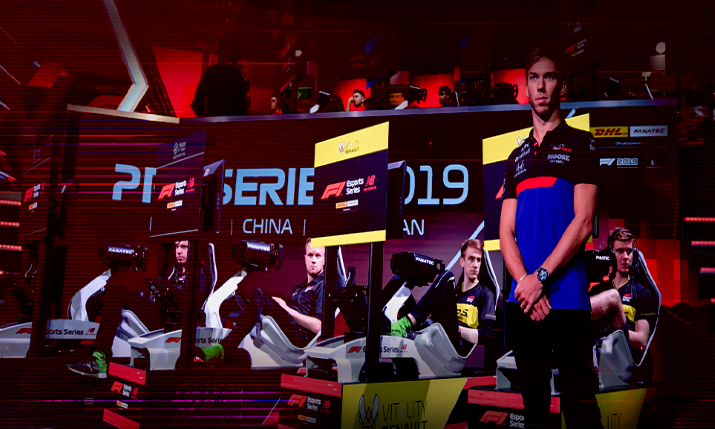 Gfinity, an eSports and gaming solutions provider, has announced that it has created a new digital media group within the company, Gfinity Digital Media.
Gfinity Digital Media builds on the growth of Gfinity's web channels and social platforms over the last six months. Its web channels now have more than 10 million users and its social platforms generated 31 million impressions in April 2020.
In addition, the company has announced the launch of a new ecommerce platform and the launch of Gfinity Plus, a web-based rewards programme that utilises technical IP created within the company that supports gamer forums and chat and facilitates data collection.
These new initiatives are in line with the company's strategic focus on diversifying revenue streams, with an emphasis on delivering value from what Gfinity directly owns. This includes its community and creating joint ventures to drive the commercial success of IP, products and services that it creates.
The decision to launch Gfinity Digital Media is based on the success Gfinity has enjoyed in organically building its own community through its gaming websites, RealSport101.com, Gfinityesports.com and StealthOptional.com, all of which are delivering revenue growth.
Gfinity Digital Media has three direct revenue streams: 1) website takeovers and programmatic advertising (CPM), delivered in partnership with global advertising platform Venatus and Bidstack; 2) a non-exclusive relationship with global affiliate marketing network AWIN and analytics platform Trackonomics, to drive revenue from ecommerce; and 3) content creation and community build product for partners, primarily as a joint venture, with the most recent example being with YaLLa Esports in the Middle East region.
Talal Musa, responsible for Gfinity's web and social channels, has been appointed head of Gfinity Digital Media, with immediate effect. He will oversee the development of the company's owned websites, as well as being responsible for delivering on the significant revenue opportunities.
Gfinity will leverage the inhouse team's SEO expertise and proven success in building domain authority to add new websites during the year. These will tap into other areas gamers care about, as well as offer social tournament play utilising Gfinity's Tournament as a Service product, most recently used by the Premier League for its ePL competition.
In the space of a year, Gfinity has grown Gfinityesports.com monthly users from 5,652 in May 2019 to 6,316,269, delivering more than 21,000,000 page views in April alone. RealSport101.com meanwhile, has grown its user base by nearly 70% since May 2019 and is on track to reach 4,000,000 users this month. Tech-focused StealthOptional.com is growing at an unprecedented pace, reaching more than 110,000 users since its launch in March this year.
Gfinity has also launched 'Stealth Optional, Purchase Mandatory', an ecommerce focused section of Stealthoptional.com targeting ecommerce revenue via a partnership with AWIN and Trackonomics. It is in prime position to take advantage of the launch of next generation hardware – new game consoles and peripherals – by the end of the year. A supplementary CPA strategy is also being rolled out across the entire Gfinity portfolio, to tap into all the network's 10 million-plus users.
Gfinity Plus is a rewards-based product, that will deepen engagement with its growing user base. Gfinity Plus offers exclusive content, forums, gamification, giveaways and perks to those who sign up, gathering data and paving the way for the company to offer online social tournament play
John Clarke, Gfinity CEO, said: "Gfinity's focus is on diversifying our revenue streams and placing greater emphasis on driving value from what we own and create. Tens of millions of gamers choose to engage with great Gfinity content each month. It is time to take this to the next level and maximise the monetisation potential which is significant and high margin. Gfinity Digital Media is one way we are doing this.
"During the lockdown we have seen an unprecedented growth in interest in gaming. Thanks to our strategy and expertise, Gfinity was in the best possible position to talk to and engage with this new influx of gamers. We have grown our reach, now it is time to deepen engagement. With Gfinity Plus we are rewarding those who come to Gfinity, encouraging them to return time and again," he continued.
Clarke concluded: "Coupled with our move into ecommerce it puts us in a strong position as the gaming world prepares to enter the next generation of hardware at the end of this calendar year. This has all been achieved utilising in-house resources and adding minimal costs. I would like to congratulate Talal on his promotion. He is an inspirational leader and is driving transformational change in our business."