Globecast delivers IP horse racing over internet
Open Broadcast Systems has announced that its solutions have delivered more than 50 horse races over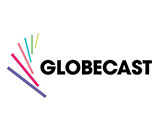 IP. Globecast works with a major horse racing operator to directly transmit race feeds to Globecast's MCR in Paris, after which it is then distributed to consumers.
Due to an increase in demand from racecourses situated outside of France, Globecast worked to identify a solution which did not involve the need to manually install dedicated broadcast infrastructure.
Open Broadcast Systems' French Partner Ekla Ingenierie was chosen by Globecast to provide over the internet solutions to transmit and distribute race feeds from numerous locations, both cost-effectively and swiftly. A real-time web monitoring platform was also by developed Ekla Ingenierie for advanced IP network MPEG TS monitoring.
"Since November of last year, three racecourses in Spain, the Netherlands and Austria have transmitted more than fifty races over IP completely error free, solidifying our belief that IP was the perfect solution to our problem", commented Patrick Lorent, Ad hoc project manager, Globecast. "
Open Broadcast Systems' French Partner Ekla Ingenierie's cost-effective solutions are enabling Globecast to continue to grow and provide good quality feeds to its customers through new contribution broadcast technology.
"These races attract over 3.3 million television viewers every month, so we're thrilled to be proving that IP is a workable solution even for premium broadcasts", explained Kieran Kunhya, Founder, Open Broadcast Systems.