Glory and Endeavor Streaming agree multi-year pay-per-view deal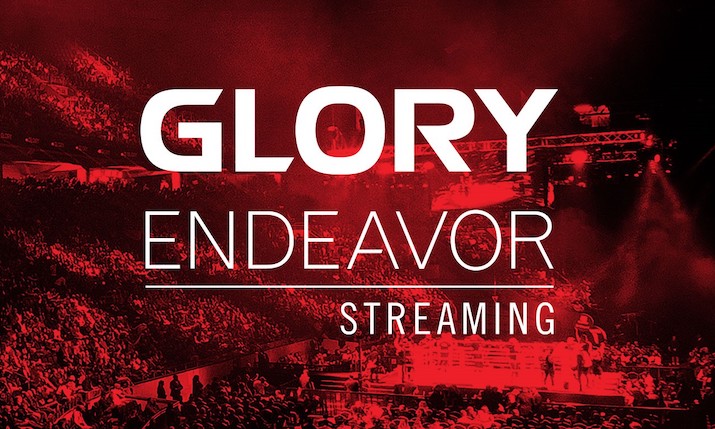 Glory, a global leader in stand-up combat, has agreed a multi-year partnership with global streaming provider Endeavor Streaming. Glory fans around the world will now be able to watch live pay-per-view events via the new streaming platform, starting with Glory 78 on 17 July.
 Together, Glory and Endeavor Streaming will power a new streaming platform to deliver a premium streaming experience to fans worldwide. The platform will be easily accessible on multiple devices via any web browser, iOS and Android apps, while also providing Chromecast and AirPlay support.
"We are excited to announce this long-term partnership with Endeavor Streaming as we continue to build our pay-per-view business. For premium events where we want to deliver our content directly to Glory fans around the world, Endeavor Streaming provides the proven best-in-class streaming platform, including second to none payment processing capacities, the highest anti-piracy ecosystem and flawless streaming technology. As the global leader in stand-up combat, Glory aims to deliver the ultimate viewer experience to our fans and our partnership with Endeavor Streaming is a testament to that. The Endeavor Streaming team are top-notch and all of us at Glory are looking forward to our collaboration," said Scott Rudmann, Glory executive vice chairman.
"This exciting partnership will bring a new, premium streaming experience to market for combat fans. Glory has been a leader in the industry for years and this new offering will enable the business to reach a wider audience globally, while also providing their dedicated fans with a single branded destination to consume live events and content," said Charles Mellilo, SVP at Endeavor Streaming.
Glory's dedicated streaming platform will offer an enhanced user experience with localised features based on the user's preferences and location, including a multi-language interface, multi-currency and payment options, along with audio feeds in English and Dutch.