GolfTV signs up Tiger Woods in original content deal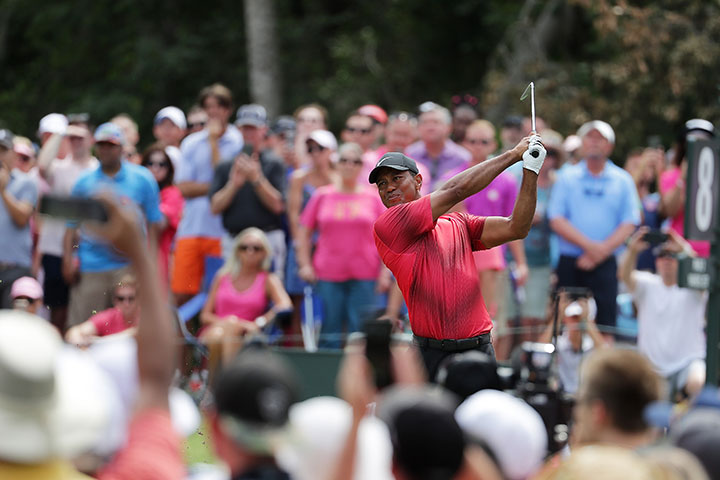 GolfTV has agreed a multi-year global partnership deal with Tiger Woods that will see the 14-time Major champion collaborate on various original content projects.
The agreement will result in what has been described as golfing "programming, content creation and storytelling opportunities that will offer fans an authentic and regular look into the life, mind and performance of the game's ultimate icon."
Terms of the deal were not revealed.
Golf TV is a global live and on-demand video streaming service being jointly developed by Discovery and the PGA Tour. It launches in January 2019,
On announcing the deal, Woods said: "I love the vision of GolfTV and the ambition for it to become the premier destination for golf entertainment worldwide. To have my own platform to communicate is the culmination of a lot of hard work from my team and the team at Discovery. We're going to build content for everyone, whether you've been playing golf for a long time or just starting out."
Among the content options being considered are:
Weekly practice and instructional videos
Exclusive access into Tiger's preparation routines
Behind-the-scenes access before and after PGA Tour rounds
Unique and exclusive post-round commentary
Once produced, the content will be exclusively owned by GolfTV globally, including in the United States, where Discovery has the opportunity to "execute an owned or partner distribution strategy".
David Zaslav, chief executive of Discovery, added: "At the heart of Discovery is high-quality storytelling, told through the most authentic, credible and trusted voices. Tiger is the ultimate example of a world-class athlete and cultural figure with whom audiences are enamoured, and follow closely around the world. Our global partnership with Tiger is a perfect example of our strategy to collaborate exclusively with top talent to extend global media platforms, and take advantage of our international distribution and technology infrastructure and aggregate audiences and build long-term value."
GolfTV will feature more than 2,000 hours of live action each year as well as a wide range of premium content on-demand. Live coverage of the PGA Tour is included, featuring The Players Championship, the FedExCup Playoffs and the Presidents Cup.
Discovery and the PGA Tour announced a 12-year, $2bn (£1.5bn) deal in June that includes international multi-platform rights and linear TV rights for territories outside of the US.
GolfTV will replace PGA Tour Live. The first countries to get the service will be Australia, Canada, Italy, Japan, Netherlands, Portugal, Russia and Spain, starting in January 2019.
The service will then be made available in Poland and South Korea in 2020 and in Belgium, China, Germany and South Africa in 2021. Denmark, Finland, India, Norway, Sweden and the UK will get GolfTV from 2022 with France coming online in 2024.