Gozulting produces esports events using Blackmagic Design Technology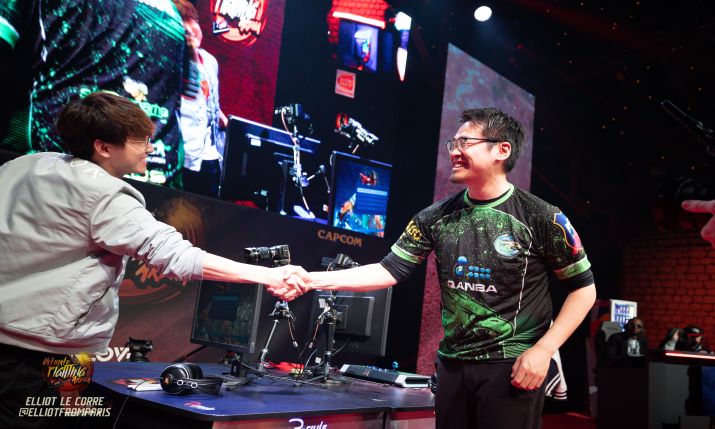 Gozulting, an esports firm founded in 2017, has announced it is using Blackmagic Design technologies in ts productions.
The gaming firm recently organised a major event using Blackmagic Design technology, with Speedons, a charity gaming event which raised more than six hundred thousand euros for the benefit of non-governmental organisation, Doctors Without Borders.
Gozulting's workflow now relies on the Blackmagic Design Micro Studio Camera 4K, Video Assist 12G HDR, DeckLink Duo 2 and DeckLink Quad 2, to broadcast its live streams.
Valentin Lormeau, chief technical officer and co-founder of Gozulting, said: "Personally, I have always used Blackmagic Design products. When I started producing gaming events, it was only natural that I started by integrating DeckLink capture cards into the workflow."
Lormeau continued: "Gaming events, such as Speedons require us to quickly replay important moments, for viewers to relive the best action. With a DeckLink Duo 2, a VMix license and a Blackmagic Design Smart Video Hub, this is all made possible in a simple and flexible way."
Capturing esports events requires a unique setup, individual cameras capture player reactions. Which show the players emotions, to the audience in the arena and watching remotely.
"Micro Studio Cameras 4K are perfect for gaming tournaments," Lormeau went on. "With a total of ten players competing at the same time, they can be used to film the reactions on the players' faces. Creating more narrative for the audience, in a format they are familiar with. We equip the micro cameras with Olympus Zuiko 7-14mm lenses. This allows us to have a good depth of field, while maintaining width to observe the audience behind them.
"The set up is controlled by the ATEM Constellation 8K, which in addition to controlling the cameras, allows us to manage the colorimetry and focus."
The last few years have seen the growing popularity of 'Games Done Quick' events that feature high level gameplay by speedrunners raising money for charity.With the phenomenal success of these tournaments, which include a wide variety of consoles, and therefore video formats, running events is a constant challenge for Gozulting.
"For this type of situations we have to be one step ahead, because each game is immediately followed by another. We use Mini and MicroConverters, which allow us to get a clear 1080p video format from HDMI to SDI. Some consoles use SCART connectors, it is sometimes necessary to find an open source solution beforehand," Lormeau adds. "For every challenge, we can rely on Blackmagic Design technology to help us find a solution."