Gravity Media bolsters its motorsport offering with the addition of executive producer Martin Turner and a collaboration with Bruno Senna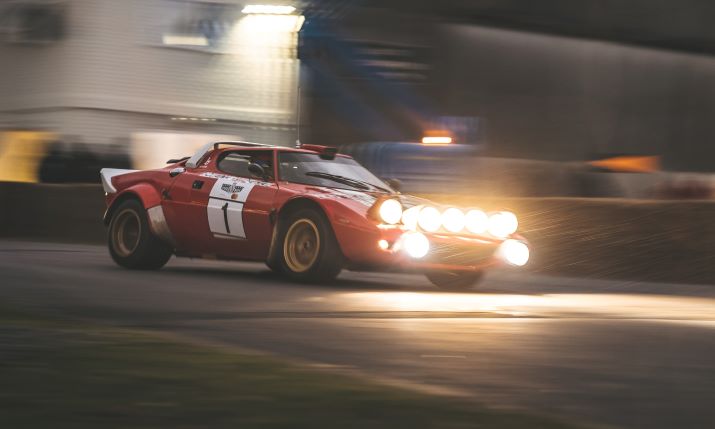 Gravity Media has strengthened its motorsport credentials with the addition of executive producer Martin Turner and former Formula 1, Formula E and Le Mans Driver Bruno Senna as a motorsport ambassador.
The news follows the recent announcement of Gravity Media's five-year deal to provide end-to-end production broadcast for the Goodwood season of motorsport events.
Both Turner and Senna have been heavily involved in the Goodwood project, from the initial pitch stage through to live delivery of the first event, the 79th Members' Meeting, earlier this month.
With more than 30 years of live production and directing experience, and having led the creation of the first ever dedicated Formula 1 channel at Sky Sports, Turner remains one of the industry's leading production minds in motorsport. Alongside his role as head of broadcast for the Professional Triathletes Organisation, he will work with Gravity Media as an executive producer for motorsport projects.
Turner's experience and wealth of contacts will help to both shape the editorial direction of programming and build highly skilled production teams for Goodwood and future projects.
Senna, currently a brand ambassador and factory driver for McLaren Racing, provides a driver's perspective as Gravity Media's motorsport ambassador, working closely with the business development and production teams to offer insights as to how motorsport programming can evolve.
He was also an important member of the on-screen presentation team at the Members' Meeting, joining the live ITV programming and offering a behind-the-scenes perspective as he drove his legendary uncle Ayrton Senna's 1990 V10 McLaren MP4/5 around the Goodwood Motor Circuit as part of a wider Formula 1 demonstration.
Martin Turner, Gravity Media executive producer, motorsport, commented: "I was immediately impressed with Gravity Media's ambitions in motorsport and it has been great to build their production plans into a full turnkey solution. I knew they had the technical expertise and innovation and was happy to bring my production experience to help complete the picture. I've enjoyed assembling first-class production and onscreen talent teams for Goodwood and, if the excellent track output at the Members' Meeting is anything to go by, there are plenty of exciting times ahead."
Bruno Senna, Gravity Media motorsport ambassador, said: "It was fun to collaborate with Gravity Media on the pitch for Goodwood motorsport events and then translating that to the screen at the Members' Meeting. I really enjoyed working with the Gravity Media crew and presenters to give my insights, and also working together to make the coverage bigger and better. They have added some exciting innovation to bring fans closer to the action. It was a great weekend driving the McLaren MP4/5 around the motor circuit as part of the V10-era F1 car demo."
Blair Wood, Gravity Media business development director, EMEA, said: "Working with Martin and Bruno has been a fantastic experience for the team at Gravity Media. It isn't just their unquestionable experience and knowledge, it is both of their enthusiasm for delivering the very best production possible. Martin has been invaluable in assembling talent, both on and off screen, and setting the editorial agenda. But he doesn't stop there – he gets into the granular detail, ensures he spends time with crew at all levels and his energy is infectious. Likewise with Bruno, he could have just put his name to the project and sat back but he has brought a real passion to meetings and wanted to be actively involved in pitches, productions plans and then the onscreen output."
Ed Tischler, managing director, EMEA at Gravity Media, commented: "This year sees us further elevate our motorsport credentials building on our current history as an innovative technical partner. We have assembled a world-leading production and on-screen automotive team who can lead all our client projects. It has been a pleasure working with Martin and Bruno and, as we look to build on our end-to-end motorsport production solutions, we are looking forward to what the future may bring working on the best global motorsport events."