Gravity Media expands French operations with new multi-functional outside broadcast truck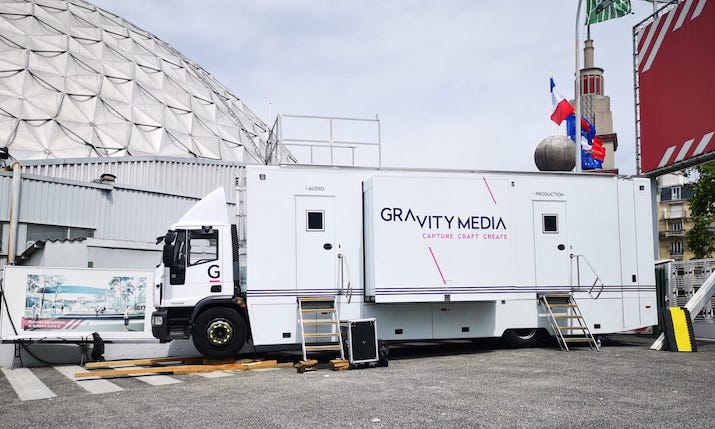 Gravity Media has officially launched Sirius, its debut multi-functional outside broadcast truck, based in France.
Sirius is a custom-built vehicle that supports 18 cameras, with up to three vision operators, two replay operators and an OB supervisor position. It can accommodate 14 staff in high-tech, climate-controlled comfort.
This truck has been designed specifically for the French and European broadcast market, giving customers further benefits from Gravity's experience in providing the technical equipment, facilities and services to capture the world's most watched content.
It has already been successfully deployed at the ARES Fighting Championship, the International Outdoor Meeting of Athletics and the Archery World Cup.
Solène Zavagno, general manager at Gravity Media in France, stated: "With an exciting summer of sport ahead, this is the perfect time to launch our new France-based OB truck into the European market. We are thrilled to serve our clients further, adding another card to the already existing wide range of services. Sirius is readily available for world-class events."
Ed Tischler, managing director at Gravity Media, commented: "Gravity Media is delighted to be extending our range of OB trucks, mobile units and DSNGs as we continue to innovate and tailor our broadcast and technology solutions for our clients' needs. We operate every day across all tiers of world sport and entertainment – at the heart of our business is a rich tradition of delivering high-end content and live production across a wide variety of world brands. With the arrival of our latest OB truck Sirius we can ensure we can support yet more projects in France and across Europe."