Grup Mediapro and Festival Group named host broadcaster of the third European Games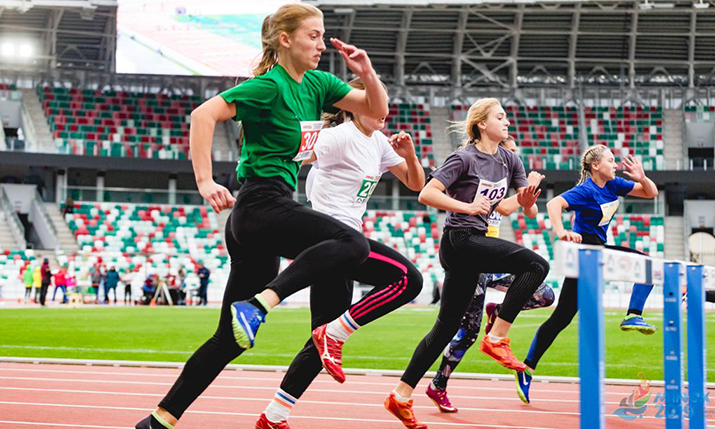 Grup Mediapro, in association with Festival Group, will be the host broadcaster of the European Games to be held in the city of Kraków, Poland between 21 June and 2 July. The Organizing Committee of the European Games Kraków-Małopolska 2023 awarded the production contract for the third edition of the multidisciplinary sports event to the group and its partner after reviewing multiple tenders.
For this production, the group will deploy more than 750 broadcast professionals, a minimum of 15 HD outside broadcast units and a multitude of state-of-the-art cameras (Omnicam and pole cams, among others) to ensure signal coverage for all the 29 sporting disciplines featuring at the games.
The group will also be in charge of setting up, fitting out and managing the International Broadcast Centre, a press room facility that will play host to the media covering the event and where the signal for the competitions will be received and managed, allowing millions of spectators to follow the action.
Grup Mediapro has a wealth of experience in the live production of major multidisciplinary sporting events, acting as host broadcaster for the 2019 Pan American Games and Parapan American Games in Lima. The organising committee has once again entrusted the company to act as host broadcaster for the upcoming edition scheduled to be held in Chile in November, with plans to deliver over 1,900 hours of live coverage.
The group also acted as principal audiovisual supplier to the Mediterranean Games held last year in Oran, Algeria. Grup Mediapro deployed more than 350 broadcast professionals and 12 state-of-the-art OB units to cover the event. The group has also participated in the production of the Asian Games held in Turkmenistan in 2017 and in Guangzhou in 2010, and multiple editions of the Africa Cup of Nations and the Gulf Cup.
The European Games is an international multidisciplinary sports events organised by the European Olympic Committee and held every four years in different countries. Hundreds of athletes from 48 countries will participate in 29 different sporting disciplines, including athletics, cycling, padle, tennis, synchronised swimming and ski jumping.
"The signing of the agreement with Grup Mediapro is another milestone in the organisation of the III European Games. Co-operation with a world leader in the audiovisual sector with an established position in the world of sports is an honour for us. We are now sure that the summer games will reach all sports fans around the world. While supporting their favourite athletes in front of the TV, they will feel almost like fans gathered in the sports arenas", said Marcin Nowak, president of the Organizing Committee of the 2023 European Games.
Óscar López, commercial and marketing director at Mediapro Broadcast and Media Services at Grup Mediapro, added: "We are delighted to become the host broadcasters of the 2023 European Games, together with our partner Festival Group. We are honoured to be chosen to broadcast these games to Europe and the rest of the world. Our experience in multi-sport event production will be made available to the European Olympic Committees, to deliver the best European Games to date."