Hawk-Eye Innovations appoints Rufus Hack as chief executive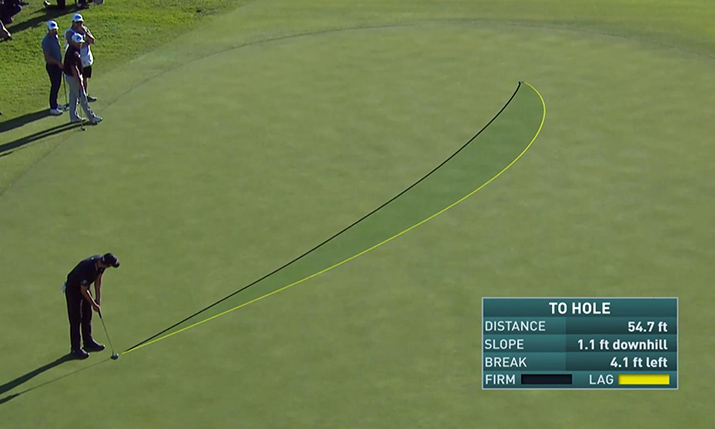 Hawk-Eye Innovations, a Sony Group company, has named Rufus Hack as chief executive officer to drive Hawk-Eye's next phase of growth and further strengthen Sony's sports business. His appointment will commence on 1 September 2021.
Hack, who is currently serving as chief operating officer, PGA European Tour and Ryder Cup, and managing director of PGA European Tour Productions, will succeed current CEO Adam Fry. He will report to Fry, who will continue as head of Sony's sports businesses in parallel with his current role of VP for Sony Europe.
"The appointment of Rufus comes at a pivotal junction in the continued expansion of our sports technology business. Hawk-Eye has enjoyed unprecedented success in its impressive 20-year legacy as the leading provider of sports technology solutions and we continue to see significant growth opportunities to further expand our expertise across a number of areas within the sports market," said Fry.
"We're delighted to be joined by Rufus for this important stage of our journey, bringing with him an exceptional wealth of experience, unwavering track record and invaluable insights to further meet the specific needs of sports federations, leagues, media organisations and of course the fans. Working with other Sony Group companies, Hawk-Eye continues to be an integral game-changer for Sony's ever-growing sports business and we're excited to embark on this next stage together."
"After an incredible six years at the PGA European Tour it's a real privilege to be chosen to lead Hawk-Eye, within the Sony family," said Hack. "Hawk-Eye is one of those rare companies to have truly revolutionised sport. The opportunity for further outsized growth is vast given a peerless reputation for innovation and operational excellence. I couldn't be more excited to drive the next phase of growth for Hawk-Eye and help define Sony's wider positioning in global sports."
At PGA European Tour and Ryder Cup, Hack oversaw its content, production, media sales, business development, strategy, finance and legal areas of the business as COO. He has led significant innovation in golf production, including the longest wire cam in golf at the 2018 Ryder Cup alongside an array of award-winning non-live content. He also oversaw the successful delivery of COVID-secure operations in a financially efficient operating model and led multiple large-scale business deals with media and data organisations.
Prior to joining the PGA European Tour, he was a partner at OC&C Strategy Consultants working with media and leisure businesses as well as private equity to drive strategic growth.