Hitomi renews sponsorship of SVG Europe to access "wealth of networking opportunities"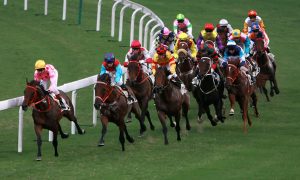 Being an OB/SI Sponsor of SVG Europe has given Hitomi access to networking opportunities that have, over the past year, helped the company increase its sales, according to Russell Johnson, managing director. The company has therefore renewed its sponsorship of the association for another year.
Johnson commented: "Membership of SVG Europe has delivered a wealth of networking opportunities with key influencers and specialists in the live production environment. Not only has this assisted with sales but more importantly provided valuable user feedback shaping future product development.
"Hitomi strongly believes in delivering solutions tailored to the needs of sports broadcasting.  Attendance of SVG events is an excellent way to observe and discuss future trends of a fast-changing industry," Johnson said.
He went on: "Our membership also offers the opportunity to publish articles and provides us with a channel in which to highlight our products in use by members.  Showing the effectiveness of our equipment in real live applications boosts customer confidence as "seeing is believing".
"For these reasons we had no hesitation in renewing our membership and look forward to a long and productive association with SVG Europe," concluded Johnson.