HorseShow.Video picks AJA for live streaming and recording solution upgrade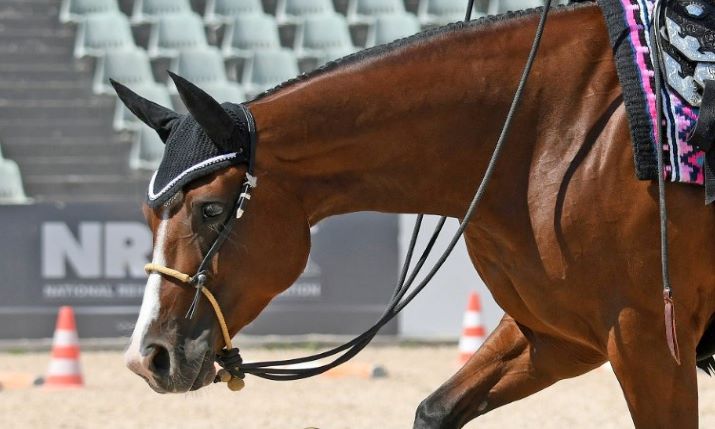 HorseShow.Video has upgraded and streamlined its live streaming and recording set-up with the addition of kit from AJA Video Systems.
HorseShow.Video live streams tournaments, interviews and live events content for the Quarter and Paint horse breeds across Europe.
High-fidelity and reliable live stream workflows have proven critical to connecting remote audiences with global content, especially for live sporting events, which are increasingly taking place behind closed doors, it said.
Central to its new operations is AJA's standalone Helo H.264 streaming, recording and encoding device, powering a streamlined and efficient workflow for live video delivery.
Prior to working with Helo, Arno Kretzschmar, founder of partner company AK-Video, and the HorseShow.Video team encountered a range of challenges upon the initial inception of the production workflow.
Using entry-level AV to USB converters resulted in poor video quality, and later upgrading to HDMI to USB converters offered marginally improved results. Without sufficient streaming equipment, they also had to record equine shows to DVD, then later edit single videos of each individual horse post-event.
Seeking to accelerate delivery and simplify the workflow, Kretzschmar consulted with Studio Hamburg MCI and tested various hardware solutions, ultimately selecting a fleet of AJA Helo units to stand up to the challenge of their live streaming production requirements.
The current HorseShow.Video workflow uses three Helo devices for live streaming and recording events. For streaming, HELO feeds are sent to two identical VMix workstations, including a main system and a backup hot spare for failover.
To record individual videos for on-demand viewing, Helo streams are routed to three workstations running proprietary software for efficient delivery.
"Our workflows are streamlined with Helo , so that videos are processed and made available on the website in the blink of an eye," noted Alexander Fiedel, HorseShow.Video owner and software developer. "We also provide a local Wi-Fi network where show exhibitors and audience members can view videos almost instantly. A rider can watch a video of the run after leaving the arena while still on the horse, and we're the first company to provide such a service."
Benefitting from Helo's standalone, compact and lightweight form-factor, HorseShow.Video stores the devices in a 19" rack with a fibre switch. Different camera positions and angles can be adjusted by easily plugging into the fiber network via the switch device for the long cable runs to various camera positions. During events, Fiedel and team also benefit from Helo's remote accessibility via the web interface, allowing control from afar, which provides simple control and flexible backup options in the event of a failure.
Fiedel concluded: "Prior to using Helo, we had a complex workload that required extra time and resources to track video recordings and edit them after events. With Helo our workflow is more straightforward and frees up cycles for our team to work on other aspects of the business, so that we're not so exhausted at the end of the day. Investing in Helo was one of the best decisions we've made."