How commercial relationships for sports broadcasters and partners will change in 2021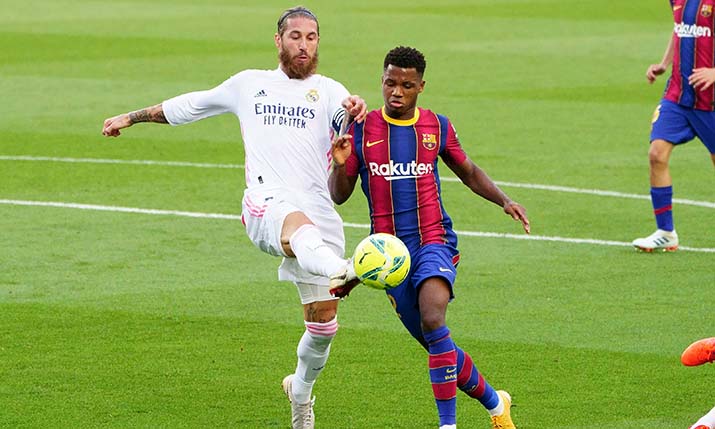 By Laura Tressler, head of sales, BT Media & Broadcast 
The pandemic has changed the way people view relationships. Whether that be with family, friends or in business, many have a renewed sense of what's important. Commercial relationships between suppliers and sports broadcasters are no different. As we come to the end of a year where trust, speed and ability to adapt have proved more important than ever, how will this impact commercial relationships in the future?
Price has always been one of the biggest drivers behind procurement, however this is changing. Financial credibility, sustainability, speed and flexibility are becoming increasingly desirable. Similarly, rather than being purely transactional, suppliers want to ensure the relationship is reciprocated and adds value to their business in more than the traditional way.  The phrase 'strategic partnership' has long been in danger of becoming jargon, but with the pandemic as a catalyst, 2021 could be the year it's truly defined.
Providing financial flexibility
2020 taught organisations that they have to be careful about who they choose to work with. When financial uncertainty hit, sports broadcasters and production companies needed to be able to rely on their suppliers to deal with, firstly, the pause of events and, secondly, the quick ramp up to getting sport back onto TV. That's an immense pressure for all involved and many contracts weren't written with this in mind. The usual SLAs and protections just didn't fit what was needed. Relationships needed to be based on trust in order to act fast and be flexible.
When faced with a crisis, having the ability to ask a supplier to support a pause of contract, scale up and down, or deliver a new service quickly is crucial. For example, remote production was huge in 2020, with sports broadcasters pivoting to being remote in a matter of weeks. Project Restart – the campaign that got the Premier League back on our screens – was a defining moment. But this could never have taken place unless everyone revamped timelines, adopted new technology and trusted each other, all without worrying about payment. It is both the power of relationships and the ability to do the job that made mass remote production a reality.
Good relationships make for good innovation
The pandemic hasn't halted innovation in sports broadcasting, in fact it's accelerated it. The industry has been forced into learning more about interactive viewership and immersive experiences, and we've come on in leaps and bounds. But what can't be overlooked is how strong relationships between key organisations plays a big part in allowing this to happen.
Long-term contracts can be restrictive with old technology sometimes stifling innovation. This year has taught both major sports broadcasters and production companies that contracts shouldn't penalise organisations for wanting something short term. If they do, they risk halting pioneering ideas and the ability to adapt to unpredictable events.
In December, we watched the first vaccine be delivered to a 90-year-old woman. While this gives the world hope that normality can resume, the speed at which we deliver the vaccine will shape 2021. If we think about the Olympics currently planned for July, if it still goes ahead, it's unlikely we'll be able to fill stadiums with people due to the risk of spreading the virus. All the techniques and new innovations tested this year will inevitably be used on the world's largest sporting stage.
Delivering different broadcast experiences, making sure all camera angles are covered and getting quality shots will be the new priority – think cameras in individual swimming lanes and the ability to follow your country's runners around tracks. With innovation advancing at such pace, organisations should have the confidence to ask, 'can you do this for us?' and suppliers should be able to say yes and flex contracts, so no one is penalised.
Bigger providers supporting start-ups
Innovating fast and innovating together is essential. All organisations in the chain should also have the freedom to fail fast if needed too, because that's how you learn – something start-ups know better than anyone. But, with many businesses struggling in 2020, start-ups might feel like they're skating on thin ice, struggling to find organisations willing not to flow down onerous terms and conditions and potentially feeling like they may be left high and dry with some economic uncertainty. So is there a place for bigger providers who are financially stable to give more of a platform for small and medium start-ups? To act as an integration engine and help manage some of the commercial risk?
In return for financial backing and experience, larger organisations get to work with nimble and cutting-edge companies. This also impacts supplier-to-supplier relationships, driving healthy competition in the industry where everyone can learn from each other. It's an incredibly exciting environment to imagine.
A new buying criteria
2020 was the year for agile practices across all industries – from the NHS getting the Nightingale hospitals up and running, to the race for a vaccine. In sports, the ability to adapt operations and deliver events safely has been outstanding. We've also seen an acceleration in streaming providers' audience numbers – and in the live sports market, the likes of Amazon starting to further increase its rights holdings and streaming more live content for Prime subscribers. It's clear we're entering a new age of procurement. It's not only down to price anymore.
Financial credibility, speed and even sustainability are all important factors. Our advice to organisations is to make sure these new ideas are ingrained into your buying criteria. Think about how these things come together. Ultimately, your commercial relationship and technology has to marry up.
Engage, engage, engage
To form a genuine partnership, the key for organisations is to engage on a senior level. Communicating on different topics will mean getting the most out of a relationship. Discuss what's happening in the industry and where the innovation lies. Bring start-ups and larger providers together to discuss strategies and maximise the raft of expertise. In 2021, organisations need to realise it's not just about the great technology you have, or how cheap it is. It's about your attitude and commitment towards each other.