How S4C's digital broadcasting strategy is winning in Wales with Wildmoka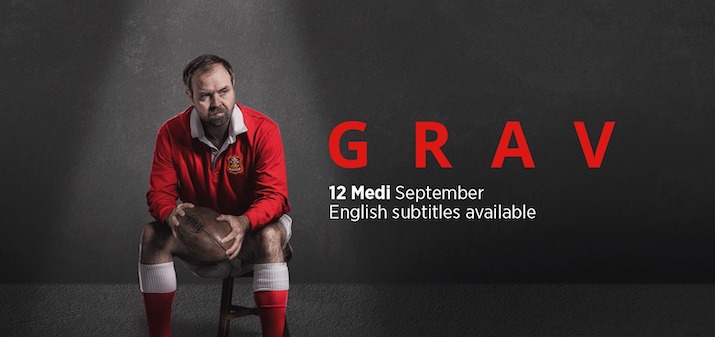 When it comes to reaching OTT and social media audiences, Welsh public broadcaster S4C is showing how to harness the power of digital broadcasting.
The Carmarthen-based broadcaster is delivering content faster than most other media outlets and in addition to localising it in Welsh, it is publishing on more than 100 digital channels micro-targeted to specific interests.
S4C provides sports, news, factual, drama, entertainment and children's programmes and makes them broadly accessible across multiple channels in various forms, including near-live, snackable clips, highlight reels such as game summaries and pop-up/instant live streams to cover breaking news, and live streams to watch premium sports events.
To address the growing fragmentation of digital platforms and audiences, S4C has embraced an agile media workflow based on cloud technologies such as Wildmoka's Digital Media Factory, which is at the core of its digital broadcasting leadership in Wales. The broadcaster aims to be the first to publish live and edited digital content to its audiences.
Alun Jones, social media manager at S4C, said: "Speed is key. To get the clips 'near-live' is very important to us and since there is nothing faster than live, it is also critical to have the ability to live stream any video in moments, with just two to three clicks."
This, Jones added, is where Wildmoka's Digital Media Factory helps S4C achieve its goals. By connecting to the cloud-based platform, remote editors can rapidly edit and publish content through an easy-to-use web interface. Editors do not need to be video crafting experts to use Wildmoka – with just a laptop with a standard internet connection they can focus on being good storytellers.
"There is no time wasted waiting for uploads and downloads of video files over the internet," Jones explained. "Everything is accessible from one central cloud-based platform and any number of users can collaborate simultaneously to make the best content available."
Using Wildmoka's cloud-based platform also supports S4C's operating model. S4C works with more than 100 editors, some of whom are from independent TV production companies supplying S4C or work on a freelance basis. Digital Media Factory allows an unlimited number of editors to access content, edit and publish it, all while ensuring users rights and permissions are set as appropriate.
Localising content
As one of Wales' national public broadcasters, S4C publishes content in the Welsh language but with a growing focus on reaching wider audiences, it has the ability to easily create the corresponding subtitles.
Jones highlighted Wildmoka's subtitling features which allow editors to rapidly apply Welsh or English language subtitles to any content. "We no longer need an external, closed-captioning tool. This drastically improves the efficiency of our video production supply chain – both in terms of speed to produce as well as editorial efforts to produce subtitled content."
Thanks to Wildmoka Digital Media Factory, S4C produces near-live clips for sports, such as UEFA Euro 2021, Le Tour de France, Giro d'Italia, Rugby World Cup, United Rugby Championship and others. It also offers highlight reels showing 'best of' long-form content.
The broadcaster also live streams to digital platforms. Major live sports events such as the U20's Six Nations Rugby, 2021 Tour de France and 2021 Giro d'Italia were simultaneously streamed live on Facebook and YouTube , with live pop-up streams on social media for breaking news. Near-live clips of a sports event can also be posted on social channels to inform viewers that something amazing is happening and to encourage them to jump onto S4C's OTT ongoing live stream.
Jones concluded: "S4C has complete flexibility. We can publish where we want, when we want with no limits. We have the ability to diversify as much as we need and deliver content fast."