How to ensure your team gets the head start it needs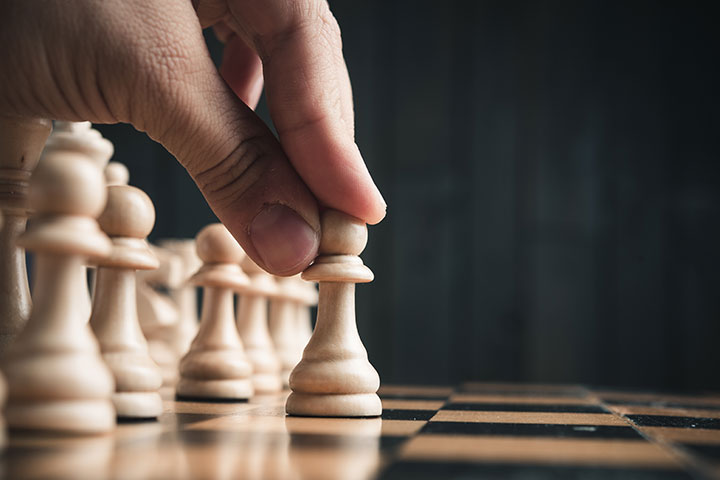 By Hamish Muiry, head of sales, M2A Media
Since the advent of cloud, we've seen a mismatch between the speed at which cloud providers and independent software vendors are able to deploy and configure services, and the pace at which the sports broadcaster industry can take advantage of this. Getting valuable content into new and existing markets is essential if sports rights owners want to maximise audience potential, but are traditional business processes holding them back?
In our personal lives we are used to signing up to Netflix or Spotify in minutes, downloading the Uber app and catching a ride in even less time. As yet, we do not think about buying B2B cloud services in the same way. The reality is they have a lot in common. The infrastructure is cloud-based and pay as you go (PAYG), offering monthly payment models with discounts for annual commitments and you can leave at any time without vendor lock-in. Here I share some thoughts on current buying and selling practices and consider how both ends of the chain can work to expedite delivery for the benefit of all, notably the sports fans.
Request for pragmatism
Medium to large-spend projects traditionally use a tendering process to award business. You can see the benefit of this for selecting a decade-long CAPEX-heavy satellite deal or an on-premise enterprise software license worth many hundreds of thousands and the same again for 'tin' to run it on. There's high pressure on procurement to get that vendor selection correct.
From a cloud IP services perspective, we're just not in that place anymore. These days you can run a trial of a vendor's service within a week, help to refine your criteria and work with their devops team to configure for your specific needs. You can also pay as you grow, meaning you don't need to commit to writing that big cheque on day one. You can deploy your service and gradually add complexity and as the value of the service goes up, typically so does the cost, but you have inherently lowered your risk of buying into a 'dud' service.
While the request for proposal (RFP) will still be valid for large infrastructure-based deals, independent software vendors are nimble enough to offer a more agile procurement model.
Rather than a drawn-out RFP consuming weeks and months from multiple stakeholders with huge expense, consider building out a statement of work with some selected vendors. Be pragmatic and speak to your cloud infrastructure provider. They will be able to recommend who's the best partner to solve a particular need, or at least provide a shortlist which will save significant time and cash.
'Seriously though, how much does it really cost?'
Currently, understanding cloud infrastructure pricing can be challenging for buyers. There are a number of variables and interdependencies that affect price. In conversation with one customer I remember them clearly saying to me "It's great that I can pay on a consumption basis, so how much will the consumption be?". Your vendors should be able to help with this. Let them know how much content you have, what you want to do with it and where you're trying to get it to. They'll do the maths for you.
Modelling infrastructure costs is now a well-trodden path for vendors, so they should be able to help provide clarity and an itemisation for the buyer. Further good news is that the lower price of entry in the cloud and OPEX-based data consumption pricing makes your B2B cloud services akin to a utility bill at home. With less upfront cost, it'll help expedite the conversation with finance teams. They too will be evolving their thinking towards how to budget for cloud-based projects.
Once a new service onboards and the confidence grows in the solution, you can then continue to spread the cost as you grow out the service. Equally, you may also decide to stop that service at some point, either because the business venture didn't work, or you want to change service providers. Breaking up with a service provider in the cloud is far easier. You don't have to worry about them clearing their NOC from your basement of TUPE-ing staff, all of which adds to spiraling costs and stress. For example, operations consoles for managing and monitoring resources are cloud-based, therefore accessible anywhere, and your content will be stored within your own cloud infrastructure account. That means you can bring in new vendors (or integrate additional) without any painful migration overheads.
'Just begin, then solve one problem at a time'
I paraphrase my favourite line from The Martian. You'll have to wait all the way to the end of the film but it's worth it. If ever there's an example of things not going to plan, it's Mark Watney's life on Mars. How many projects have you been involved in that went exactly to plan over a five-year term? Probably not many because that's just not real life. Things happen, people come and go, ideas and visions evolve and the scope always creeps. The ability to pivot and solve problems you couldn't have known to expect are greatly mitigated by cloud, and good vendors will go on that journey with you. You don't need to have everything mapped out before you begin – that takes a lot of time (and money) and so many things will affect that plan in any case. We find our best working relationships with customers are the ones that have a good yet imperfect idea of what they want to achieve and are willing to make a start. Then we optimise as we go together. That's real collaboration.
By over-prescribing in the beginning, you'll limit your ability to maximise the potential of your cloud services. Flexible thinking is needed. Really focus in on some key deliverables and test out the vendor's approach to solving them. That will give you an insight into whether they're the right vendor for a long-term collaboration or not. Essentially, try before you buy. It also means you can get going quickly, 'fail fast' where you need to and start learning. Some things will go well, some less well, but it's that speed of iteration that will give the competitive advantage to your business. To finish with the space-based analogies, you don't shoot for the moon on your first lift off, you need to prove you can get into orbit first.
It can be done
2020 and the COVID situation has shown us many things, both in our home lives and our working from home lives. We've demonstrated that when our backs are up against the wall we can solve our challenges quickly. COVID focused our minds. There's a number of great stories in the industry where leading sports brands have brought forward technical plans that were years away and delivered them in months to be able to comply with government regulations, such as social distancing in the workplace.
These workflows likely aren't perfect yet, but with them broadly in place they can be refined. What happened in order to get there was to think differently, to move away from the processes that made sense for an 'on-premises' world and think how our process needs to evolve to marry up with the cloud world we're living in today.