IABM announces date, new venue and theme for annual business conference
IABM has announced that its 2018 Annual International Business Conference will take place this year at the Birmingham Metropole Hotel in the UK on 6 and 7 December.
Find out more at https://www.iabmannualconference.com/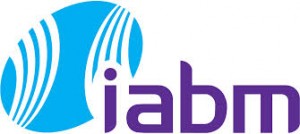 Under the banner 'The Future of the Content Supply Chain', the conference will map out how the broadcast and media industry – and the technology that powers it — will evolve across four major themes:
+ Why We Built It Ourselves: more and more broadcast and media companies are taking the lead in developing their own content supply chain solutions, completely changing their relationship with technology vendors. Case studies include a European broadcaster's radical new approach to MAM, and Médias du Sud reinventing live news in France.
+ Transformational Technology: new tech is changing the face of the media and entertainment business. We meet two of the leading content Blockchain pioneers – Eluvio and JAAK, ask whether AI is more than marketing hype, and look at the future of sport with virtualized remote production.
+ New Revenues, New Business Models: as established media revenues come under threat from the digital FAANGs it's time to fight back with new approaches to ad tech and subscriptions – and paying for the enabling technology. Insights from Imagine Communications, BASE Media Cloud and YellowDog.
+ New Media: the rise and rise of OTT is spawning an entirely new generation of disruptive digital media businesses that are connecting content and brands to consumers in completely new ways. Hear how these new players change the game in the way they run their content supply chain.
As with the 2017 conference, quick-fire content will be king — presentations and panels will cut straight to the cutting-edge issues that are crucial to the future of our industry with engaging and fun presentations, given by expert and engaging speakers.
During the gala dinner on the evening of 6 December, the winners of IABM's Annual Awards will be announced, including the Peter Wayne Golden BaM, given to the overall winner judged across the 2018 BaM Awards at NAB Show and IBC.
"All the feedback from the new-look 2017 conference was extremely positive," said Peter White, IABM CEO. "So, following our principle that if it isn't broken then it probably needs to be to survive and thrive, we have once again changed things up for the 2018 event – in terms of venue, theme and the addition of more exciting new features that tackle today's challenges head-on."
To find out more and secure a place visit https://www.iabmannualconference.com/