IABM Buying Trends Report shows continuing optimism despite radical industry change
IABM has released the latest Buying Trends Report to members. The report analyses the financial performance of media companies for the six months to December 2018 and qualitative analysis based on pre-NAB Show 2019 buying trends survey data.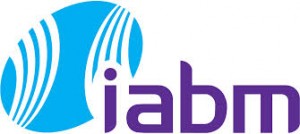 Revenue growth has improved from 5.3% to 9.3% while profit growth remains negative at -2.4% — slightly up from -2.6% reported for H1 2018. Traditional advertising and subscriptions-based business models continue to be under competitive pressure from new media and its wide range of direct-to-consumer (DTC) offerings. While profits are declining across all organisation types, the advertising model is under more pressure than that of Pay-TV.
Confidence remains strong with 78% of respondents (5 points down compared with the last report) saying that they are positive about the business environment despite the enormous changes affecting the industry; 25% reported that their companies still derive more than 80% of their revenues from traditional broadcast operations, although most expect this to reduce over the coming years.
Efficiency remains the most important driver of product purchase, followed by interoperability and agility. Changing priorities have translated into a shift in technology spending that prioritises Opex over Capex. The survey results show that technology users are focusing on solutions that make them more efficient, agile and interoperable. In order to do that, they are spending more money on generic IT technology and increasingly investing in in-house development to suit their specific needs.
The shift in technology spending is prompting end-users to adopt a variety of emerging technologies to streamline their supply-chains for the multi-platform world. While IP and cloud adoption are already strong, promising technologies such as AI remain emerging trends, according to the data.
However, blockchain adoption remains at a very early stage with an adoption rate of only 3%. VR spending remains subdued and is unlikely to significantly increase in the next six months.
Multi-platform content delivery remains the most important priority for technology users, followed by 4K/UHD. The rise of 4K/UHD to the second most important priority is consistent with the general upward trend in 4K/UHD adoption and spending in the market and the increased investment in premium content by new media operators.
"These results show that the demand side of the industry continues to go through a radical shift, with changing revenue models influencing the trends in media technology investment," said Lorenzo Zanni, IABM head of Insight and Analysis. "Although technology investment has shifted to new priorities, technology has never been so key to driving business success in the multi-platform world.
"Buyers' continued adoption of new technologies requires suppliers to move to new business models centered on the flexible provision of software. With change, the future is bright as greater investment is poured into content."