IABM Set for London Next Week; Free Registration for End Users
SVG Europe is not the only industry association offering up an event in London next week (FutureSport on 2 December at the Kia Oval) as the IABM will hold its Annual Conference at the Radisson Blu Edwardian Heathrow Hotel beginning on the afternoon of 3 December and concluding on 4 December.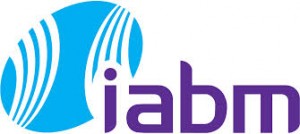 The event offers a unique chance for customers of major broadcasting equipment manufacturers to learn about future technology trends, the newest tools and technologies that can make a difference in the way they work, and valuable networking opportunities with key equipment suppliers.
"IABM's Conference is unique with its focus on not just the technology but the broad spectrum of challenges and opportunities facing everyone in the broadcast and media industry," says Peter White, IABM, chief executive. "Internationally renowned speakers will uncover the business trends based upon exclusive IABM market research data and data from other research organisations. The implications for the industry will be analysed and debated from the perspective of technology suppliers and end users. New business models will be explored and debated, highlighting the opportunities to exploit the significant growth opportunities that come with change."
Topics this year include Redefining Broadcast & Media; Video Consumption: Does the Internet Rule?; Get Ready for the Future of Broadcasting; and much more.
End users can register for free by clicking here. Non-IABM members are encouraged to join so that they also can participate in the event.