IBC 2018: Adder introduces ALIF100T Range for analogue KVM users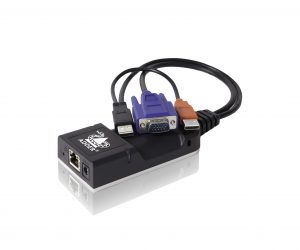 Adder Technology (stand 7.A17) announced a new VGA addition to its ADDERLink Infinity 100T (ALIF100T) range. Responding to increasing customer demand the latest version enables connectivity between legacy analogue and digital systems without the complexity and expense of additional convertors and adaptors.
Ideal for customers with analogue servers looking to maximise their investment, the ALIF100T VGA connects and transmits those video sources enabling them to be controlled from a single source. As a result, users can gradually migrate to digital without a major 'rip and replace' operation and continue to gain value from their existing technology investments.
Key features of the ALIF100T Range:
Available with DVI, Display Port, and VGA connectivity.
Zero U form factor — when rack space is a premium.
Direct or USB powered — no need for power distribution units.
Highly scalable — for customers looking to grow quickly.
"Our latest OB trucks are the world's first full-scale implementation of data over IP," says Matt Carter, Head of Vision, Arena Television Limited. "In an environment where space is a premium it's essential that mission critical equipment can work in a full IP infrastructure. We look for world-class technology and Adder's ALIF100T range ensure the seamless,high-performance experience we've come to expect."
"Contrary to popular belief, VGA connectivity is still widely used, particularly in control rooms", says Jamie Adkin, VP EMEA, Adder. "So, although technology advances are driving the sector to upgrade their KVM solution this has been difficult without major expense and upheaval. We recognise the continuing importance of VGA and believe the unrivalled capabilities of ALIF100T range will put it at the top of the agenda for many customers looking for a way to retrofit high-performance KVM into infrastructures designed around legacy equipment."