IBC 2018: Grabyo intros advanced cloud-based editing platform
At IBC 2018, Grabyo (Hall 14, Stand D22) is introducing its enhanced video editing platform, Grabyo Editor. A set of browser-based editing tools for creating and distributing short video clips, highlights and social video from live streams, VOD and mobile sources. The new service combines the speed and flexibility of Grabyo's cloud-based platform with simple, effective tools for video editors.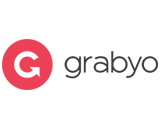 Accessed using a web browser, Grabyo Editor significantly reduces the time it takes to produce high-quality video content by enabling users to produce short clips and longer-form videos with multiple video inputs, graphics, imagery, and audio.
Editor's advanced editing features, combined with Grabyo's live-production platform, clipping tools, and publishing capabilities, will offer digital teams a complete, cloud-based platform for fast, flexible editing with distribution to social, mobile, and OTT platforms.
By removing the complexity of more traditional editing software, users will be able to take advantage of powerful video editing features without the need for extensive training or specific hardware or software. Grabyo Editor will be accessible everywhere, allowing production teams to make better use of resources and create videos that are optimized for digital and social viewing.
Gareth Capon, Grabyo CEO, said: "As the demand for OTT, mobile and social video continues to accelerate, publishers need to expand the volume of content they create and increase the speed at which they produce it. Our customers have told us they want to accelerate production workflows to meet the demands of mobile and digital audiences. Grabyo Editor provides a full set of tools for real-time content creation and publishing and we are excited about the opportunities this creates. We can't wait to get this into the hands of our partners and use their feedback to build out this service."
Grabyo Editor will support picture-in-picture frames, graphics overlays, audio controls, and time-based asset-splitting. The tools are designed to create enriching experiences for digital and mobile audiences in real time. Editor will allow publishers to activate and engage digital fan and win screen time for content by delivering memorable moments as they happen.