IBC 2018 in review: In a fragmented universe, knowledge is power
Last week, Amsterdam once again hosted the International Broadcasting Convention (IBC), giving sports-content creators from around the world a chance to come together and learn about the future of not only the sports industry but the entire broadcasting marketplace.
The show certainly lived up to its name, offering a more international flavour than ever (thanks partly to the NFL season's already being in Week 2, giving top execs from the U.S. a chance to attend). But one word in the name of the show, broadcasting, is being redefined on a daily basis.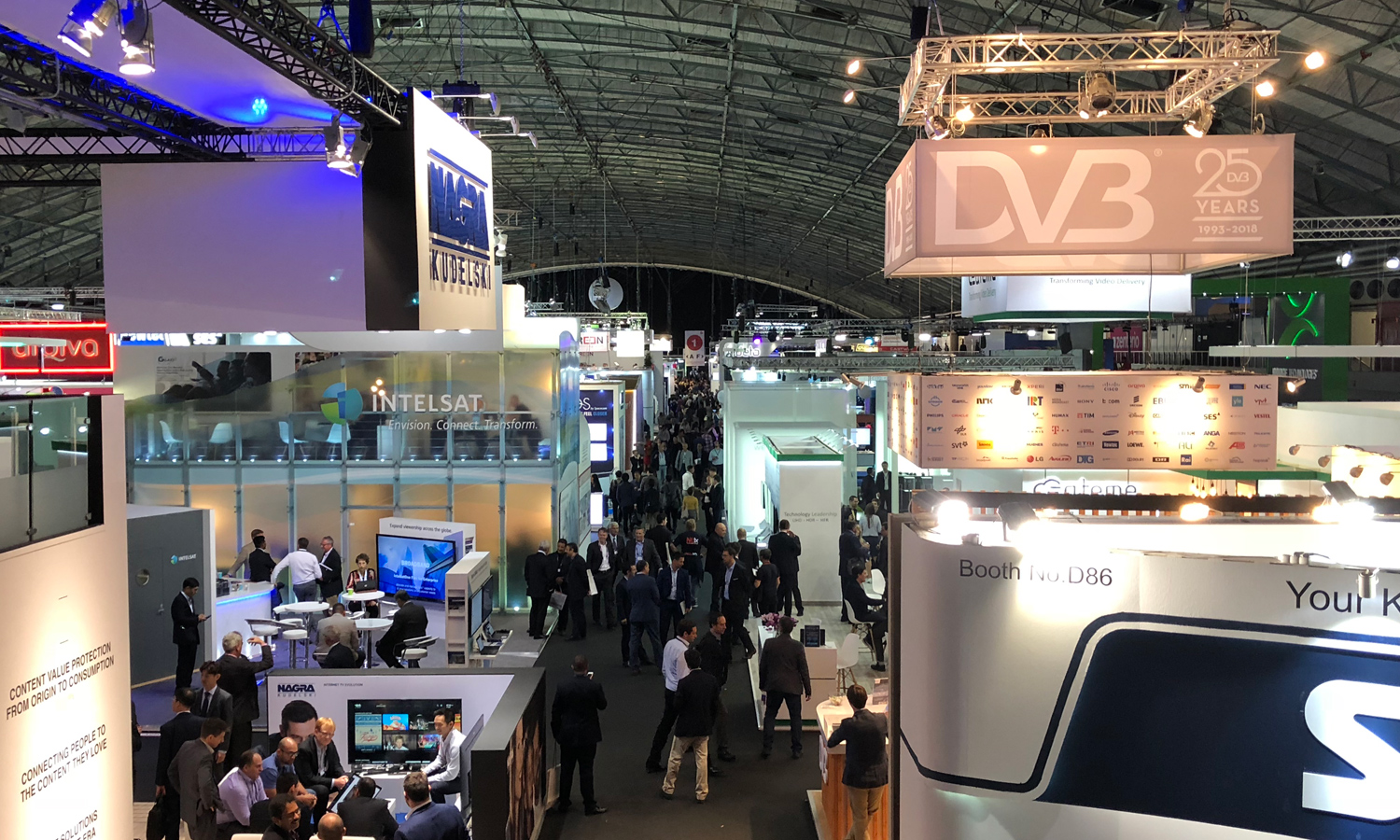 Fragmentation is the new norm. The question now is, what does it mean for the entire ecosystem and a broadcast industry that has historically been pushed and pulled from one era to the next by national broadcasters, cable and satellite operators, and the consumer-electronics industry? OTT services and social media platforms continue to make their presence felt on everything from smartphones to smart TVs, and, in turn, more and more exhibitors at IBC 2018 focused their energy on the upstarts.
One interesting trend among content-delivery platforms for OTT services is how far they have come technically. It wasn't too many years ago that conversations revolved around delivering an audio and visual experience that could keep up with the broadcasters. But now UHD, HDR, and even support of Dolby Atmos are the story, illustrating that the flexibility of the digital-delivery ecosystem is where much of the promise lies in conveying the highest-quality audio and video experience.
The outlet that digital delivery offers for UHD and HDR productions is important, especially with UHD- and HDR-capable production equipment now the norm when it comes to product offerings. And, anecdotally, many of the leading manufacturers in the production-equipment market reported more interest than ever in UHD and HDR gear.
The big story in recent years has been the move to IP, and that theme continued at IBC this year. IP-based gear continues to show growth, especially as more and more manufacturers embrace the SMPTE ST-2110 standard, which allows the IP stream to be broken down into video, audio, and metadata "essences," providing flexibility in managing those three components. There is still much work to be done, especially with respect to the discoverability of IP-based devices added to the IP network, but that is expected to be sorted out soon.
One surprise at the show is that the death of SDI appears to have been overstated. A large number of manufacturers exhibited equipment that can handle 12-Gbps SDI signals. That move, coupled with the ongoing support of proprietary IP standards, is proof that, for the foreseeable future (if not the next decade), a hybrid IP and SDI environment will be a reality that will become the norm.
A fragmented industry provides many challenges for the industry. The lack of interoperability is still a major concern among both manufacturers and customers. The traditional players, whether a network or a hardware-based manufacturer, will be vulnerable to new competition. But, with the right moves, those traditional players can transform the way they operate and thrive. A move to software-based infrastructures and beyond dedicated hardware can open up a whole new world for both content creators and equipment manufacturers.
IBC may have lacked the classic excitement of an industry moving together toward a singular new age. But the winners in an age of personalized video experiences will still be determined by those who have the highest-quality productions, stellar images, and compelling storytelling. More than ever, the production tools are available to do all those things in a way that was only a dream 10 years. And, more than ever, the road less travelled can lead to success. So why not take it?