IBC 2018: Lawo debuts SMPTE 2022-7 for radio consoles
Lawo (stand 8.B50), German manufacturer of IP-based audio/video systems and control solutions, is showing their latest innovation for Radio at IBC 2018: mixing consoles compliant with the SMPTE 2022-7 network-reliability standard.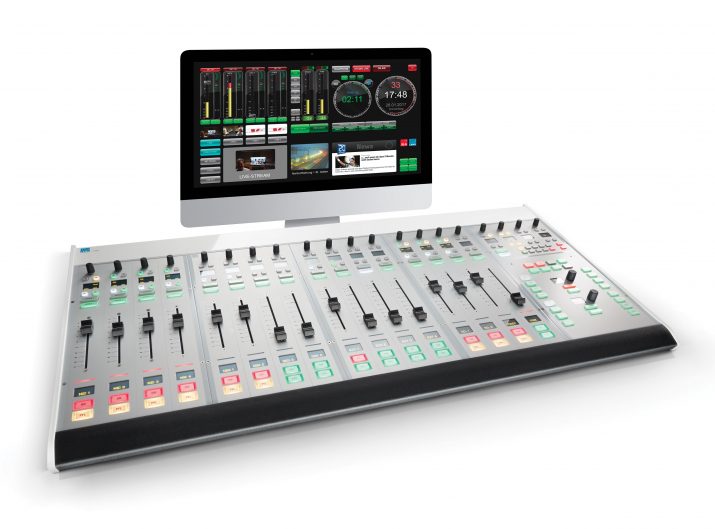 The SMPTE 2022 standard helps IP networks to cope with the unexpected, defining protocols that help ensure delivery of critical real-time digital audio over AoIP. 2022-7, also known as Seamless Protection Switching or "hitless merge", enables simultaneous dual transmission of identical audio streams via independent network paths, with instant, undetectable switching to backup should the primary link be interrupted.
"Radio loves AoIP," says Michael "Catfish" Dosch, Senior Product Manager, Radio OnAir. "Networked audio has revolutionised broadcasting, but network stability remains a concern. If the network fails, you're out of business. The SMPTE 2022-7 standard was created to solve this problem in video plants, but it's also the perfect solution for radio broadcasters."
Lawo's newest radio console, Ruby, is the industry's first to incorporate SMPTE 2022-7. Its Power Core mixing engine provides nearly 400 channels of AES67 and MADI signal capacity in just 1RU. Expansion slots make it possible to add even more mic, line, studio, AES3, MADI, and even Dante signals.
"Power Core does it all," says Dosch. "Ravenna AES67, Dante, analog, MADI, and AES3. It welcomes every audio signal found in today's broadcast plant. It also provides a tremendous amount of DSP, with dozens of channels of audio shaping tools — EQ, dynamics, de-essing, Auto-Mix and more. All that, plus SMPTE 2022-7, make Ruby the most advanced networked console in radio."