IBC 2018: Ncam makes European debut with AR technology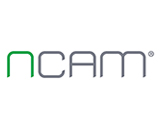 Ncam Technologies announced that IBC2018 will see the first European presentation of its portfolio of leading products and solutions that greatly enhance the realism of augmented reality content. The company will also show its newest version of Ncam Reality, its second-generation camera tracking solution.
New innovations on stand 7.D02 include Real Light, which gives virtual graphics a more realistic appearance. Real Light captures important elements of real-world lighting (direction, colour, intensity, etc.) and renders those elements onto the virtual graphics in real-time, integrating them flawlessly into the real-world scenario. Real Light also creates the right shadows and allows objects to react 'naturally', dynamically adapting to every lighting change.
Real Depth, Ncam's solution that provides a ground-breaking new and unique automated technique for sensing depth is also on display. The Real Depth system, which is used with a green screen, extracts depth data in real-time to allow subjects to interact seamlessly with their virtual surroundings for immersive and synergetic visual engagement. Subjects can now walk in front of or behind virtual objects, which up until now has not been easily achievable.
Ncam will also present its popular UE4 plug-in for Epic Games' Unreal Engine. A toolset which, when harnessed with Unreal Engine's elite games engine rendering performance, enables leading broadcasters to achieve unsurpassed realism in real-time graphics. This is achieved by the advanced capability of Unreal Engine, which allows artists the ability to build real-world environments, and add physics attributes and particles for amplified effect, these features not only manage broadcast frames rates but enables an impressive level of detail.
In addition, Vizrt and Ncam will introduce a new integration between Vizrt's real-time engine, Viz Engine, and the UE4 plug-in for the latest version of Unreal Engine 4.20. This new architecture enables Vizrt customers to combine template-based graphics and texts with Unreal Engine real-world graphic environments, to create superior looking graphics and enhanced storytelling within live production. The integration will be demonstrated daily, on the hour, as part of the Big AR Show on the Vizrt stand, 7.B01.
Visitors to the Ncam stand will also see the 2018 release of Ncam Reality, the company's second-generation camera tracking solution, offering unique markerless camera tracking capabilities that can operate in both studio and outdoor environments. Ncam Reality can also be configured to any type of camera including handheld and Steadicam. This new version will be released at IBC2018 and includes a series of new features and system optimization for improved workflow and performance.
All of Ncam's IBC2018 demo content is being provided exclusively by Nvizible, the UK-based high-end CGI and VFX house whose recent credits include Jurassic World: Fallen Kingdom (Universal Pictures), Fantastic Beasts and Where to Find Them (Warner Bros.), Outlander (Sony Pictures Television), Jason Bourne (Universal), and Annihilation (DNA Films).
"Every broadcaster, whether they are focused on sports or news content, are constantly battling for viewers," says Nic Hatch, CEO, Ncam. "Sophisticated virtual sets to present statistics and data in visually exciting ways is a growing element of keeping audiences engaged. Our solutions enable a far more naturalistic look and interactive options to create the very best and most realistic graphics content."