IBC 2018: Sony displays new IP live production solutions, NXCAM handheld, and 4K HDR monitor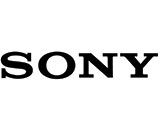 Sony (stand13.A10) is growing its IP Live Production System solutions with further support for SMPTE ST 2110 in both HD and 4K. This strengthens its commitment to driving interoperability based on open standards and supports wider industry adoption. In addition, Sony today announced a new model to its NXCAM handheld camcorder line-up, the HXR-NX200. Lastly, Sony showcased a new 31-inch Grade 1 reference monitor, the BVM-HX310.
Sony Expands IP Live Production Solutions Capabilities to Meet Global Demand
"The industry transition to IP has been driven by collaboration," explains Deon LeCointe, Senior Manager Sports and IP Solutions, Sony Electronics Professional Solutions Americas. "Sony has been leading the transition and we continue to actively invest in shaping the IP landscape to offer customers the best systems, services, and support they need to unlock IP's full potential. By enhancing our Live Production offering with new support for SMPTE ST 2110 in both HD and 4K, we're giving our customers ecosystems and technologies they need for their future."
New IP Interface boards with SMPTE ST 2110 compatibility in HD/4K
Sony's new XVS-9000 switcher, which launches in October, will support both IP and 12G-SDI — the same as the XVS-8000, XVS-7000, and XVS-6000. For IP Live, a series of new 100G IP interface boards will enable SMPTE ST2110 support. The HDCU-4300 camera control unit will also support SMPTE ST 2110 through the HKCU-4001 Option Board. All products are planned to be available in January 2019 in HD and are planned to add 4K support in May 2019 by simple software update.
Also, to offer customers' greater choice, Sony will continue to invest in Networked Media Interface, Sony's unique IP-based transmission, of which transport specification has been standardised by ARIB (Association of Radio Industries and Business), an organisation to establish standards for broadcast and telecommunication in Japan, as ARIB STD-B73 1.0.
Sony continues to work with AMWA to support the NMOS IS-04 and NMOS IS-05, and to support 12G-SDI interface. Sony Live production systems all carry both IP and 12G-SDI interfaces.
Global investment in Sony's IP Live Production System
As the market gears up for an IP-driven future, Sony has seen rapid global adoption of its IP Live Production System, with more than 30 systems around the world.
The following companies have recently invested in the benefits of IP:
Europe
Portuguese commercial broadcaster SIC (Sociedade Independente de Comunicação) has appointed Sony and its partner Telefónica to deliver Portugal's first IP Live production facility in Lisbon. Representing one of the earliest large-scale IP Live deployments in Europe, the new facility will leverage the SMPTE ST 2110 suite of standards and Sony's expertise in building systems alongside key vendors.
France Galop, the governing body of French flat and steeplechase horse racing, has chosen Sony's IP Live production system as part of a complete renovation of Longchamp Racecourse. The customer is now equipped with an IP Live production control room, allowing for greater flexibility and sustainability, with the entire racecourse system being managed by Sony's IP Live System Manager.
Japan
Mie Television Broadcasting Co Ltd has appointed Sony to build an all-IP HD Production system using Sony's IP Live Solution. The system supports IP for not only key live equipment but also an audio system, designed to encourage resource sharing, driving greater efficiencies and ROI. The broadcaster will be able to control several studios using the single sub system.
Nara Television is creating a new 4K/IP OB truck and IP based studio sub system using Sony's IP Live Solution. The truck can then be easily connected at the broadcasters' current studio over IP and, once operational, the IP studio sub system can leverage the OB truck infrastructure as one large, seamless system. In order to future-proof operations, the new system has the capability to operate remote production connecting the OB truck in the field and studios at headquarters with a dedicated IP line to achieve maximum efficiency.
China
Topcool Media is investing in its IP infrastructure to drive greater operational efficiency collaborating with Sony on a new and advanced 4K/IP OB truck, which will be used for productions including e-sports, concerts, entertainment events, and TV programs.
Zhejiang Broadcast & TV Group has built a 4K IP OB Truck featuring 32 sets of HDC-4300s and all IP live solutions with Sony. The system supports 4K/HD simultaneous production capabilities and is equipped with both IP and SDI video routers. The OB truck will be used for various live productions including OTT and social media, for which the demand is increasing in China.
Similar multi-studio IP Live systems have also been adopted by broadcasters in the US.
Sony Introduces New Handheld NXCAM HXR-NX200 Camcorder
Targeting professional videographers and content creators, the latest camcorder, capable of delivering stunning 4K images in beautiful colour, achieved by a newly refined colour science. It is a cost-effective choice offering all the professional features in a robust yet compact chassis.
"When Sony develops new camera technologies, our top consideration is to listen to the requests of our customers. The HXR-NX200 is no exception," says David Green, Product Manager, Sony Australia. "The latest addition to our NXCAM family is a versatile camcorder that is perfect for on-the-go shooters, with its stunning picture quality and long battery life, allowing content creators and videographers to focus on what they do best, with minimal hassle."
High-Quality Picture in 4K/HD
Positioned as an optimal choice for users venturing into 4K productions, the HXR-NX200 is capable of capturing 4K high-resolution images, in addition to its excellent HD capabilities. This is possible with Sony's 1.0-type Exmor R™ CMOS image sensor with effective 14.2 megapixel that achieves high sensitivity and delivers superb image quality in 4K. Further, thanks to the large high-resolution sensor, superior image quality when shooting in HD is achieved effortlessly. In addition, the latest NXCAM camcorder offers users the flexibility to shoot in 4K and cut out in HD during post production.
Beautiful Colour Reproduction
The compact and lightweight HXR-NX200 delivers stunning lifelike images with the newly developed refined colour science. This major advancement allows the camcorder to express more vivid, deep, rich variation of colours and natural skin tones regardless of exposure condition. The well-balanced and true-to-life colour reproduction is ideal for applications including live events, weddings and other festivities, as well as houses of worship, education and seminars.
Range of features to support professional shooting and workflow
To capture even the most expansive scenes with outstanding clarity, the HXR-NX200 is equipped with a 29mm wide-angle G Lens with three independent manual lens rings, enabling manual control of focus, zoom and iris, for quick and precise adjustment.
A 12x optical zoom is dramatically enhanced with Sony's unique By Pixel Super Resolution Technology, Clear Image Zoom, at 24x in HD and 18x in 4K. With the built-in 4 Step ND Filters, the HXR-NX200 is able to adjust quickly to capture quality content in a multitude of environments, producing sharp, clear images without losing the detail.
Extending the recording format of Sony's NXCAM family, the HXR-NX200 is capable of recording 4K XAVC S 100Mbps for superb picture quality with less noise due to higher bitrate. Further, the latest camcorder features dual media slots, enabling extended recording time and workflow flexibility through relay and simultaneous back-up recording.
Sony Unveils New 4K HDR Reference Monitor and Launches TRIMASTER HX Brand
The BVM-HX310 has been created in response to the industry's desire to overcome the challenges of accurate picture evaluation, especially in the black reproducibility. Accurately reproducing images down to individual pixels is possible, thanks to the combination of Sony's specified and dedicated panel and its newly developed display processing technology. The new monitor is fully capable of reproducing 4K and High Dynamic Range (HDR) content, supporting industry standard brightness of up to 1,000 nits in full-screen and a 1,000,000:1 contrast ratio for HDR productions.
"Drawing on decades of post-production and live production expertise, the BVM-HX310 is designed to provide professionals with images they can trust, helping them to work more efficiently and achieve better creative focus, whether on location or in a studio," explains Anthony Kable, Content Creation Group Manager, Sony Australia. "At Sony, we continuously work with our customers to offer solutions that help them overcome the challenges they face daily. The result of this process is that, together, we create innovative solutions like our new reference monitor."
Sony also introduced its new technology brand, TRIMASTER HX. HX represents the combination of both HDR ('H') and Liquid Crystal (Xtal) Display ('X') technologies. Monitors of this range offer the accuracy, consistency, and quality of colour reproduction.
"When content professionals choose a reference monitor from Sony, they expect our solutions to offer trustful image quality," Kable adds. "TRIMASTER HX is the new umbrella brand that incorporates Sony's specified million contrast LCD panel and its unique panel controlling technology to deliver consistent picture quality, accurate colour reproduction with the deepest blacks, and provides high-contrast performance consistent with our current award-winning reference monitor, the BVM-X300."
The BVM-HX310 hosts all major HDR EOTF and, for the first time in Sony professional monitors, 12G-SDI is supported to allow simple 4K transmission with a single SDI cable. It handles ITU-R BT.2020 colour space and HDR images with Hybrid Log Gamma (HLG), SMPTE ST2084 and 2.4 (HDR) gamma alongside S-Log2, S-Log3 and S-Log3 Live HDR for SR Live Workflow.
In addition, users can load predefined Look Up Tables (LUT) based on their viewing requirements onset or in post-production thanks to BVM-HX310's User LUT function. The existence of multiple EOTF in 4K/UHD, in addition to multiple colour spaces and RGB ranges, give rise to potential complexities in source identification.
The latest 4K HDR reference monitor incorporates Video Payload ID (VPID) which identifies signal information embedded in the SDI interface to help switch to appropriate display settings automatically — minimising the potential for human errors.
BVM-HX310 offers a Quad View mode, allowing professionals to view up to four customised individual display settings across the monitor in HD (including EOTF, colour space, transfer matrix, and colour temperature), which was previously introduced on the PVM-X550. The mode will also support User LUT of the BVM-HX310.
Sony will be demonstrating its latest innovations at IBC 2018