IBC eSports showcase: Behind the scenes with ESL and NEP [VIDEO]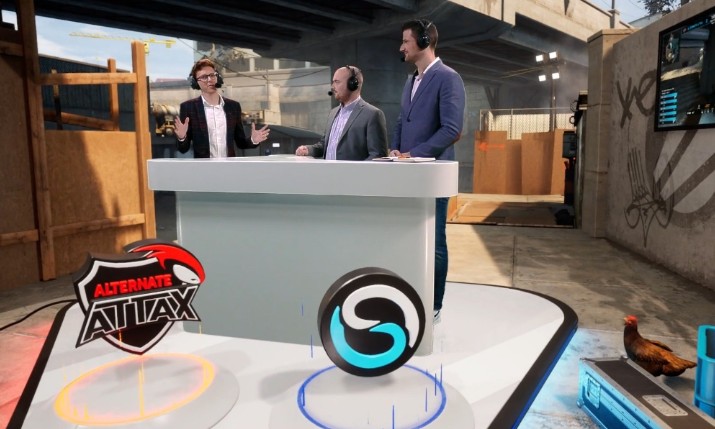 Recognising what is considered to be the ''fastest-growing spectator sport in the world," IBC 2019 included a live esports demonstration featuring the popular video game Counter-Strike.
On the final day of the show, two professional teams qualified from ESL's network of National Championships across Europe went head-to-head to give spectators online and at the RAI a unique insight into the excitement of esports competition.
Production of the event was organised by ESL, with the support of EVS and NEP The Netherlands. For the main production, which was broadcast online and on IBC TV, NEP provided an augmented reality (AR) studio in combination with its new centralised production concept. The latter made use of one of its new iOBs, a mobile production control room. The director was onsite in the iOB while all the broadcast technology and augmented reality render engines were remote in an NEP-owned data centre in Hilversum.
NEP created all slow-motion replays, clips and highlight packages remotely using EVS' XT-VIA live production servers and its LSM remote control panels.
To get a glimpse of what went into the production of the esports showcase, including the AR elements of the production, watch the video below.
The eSports Showcase, powered by ESL, EVS and Lagardère Sports Germany, took place on 17 September 2019 at the RAI in Amsterdam during IBC.