Ice hockey-inspired sports video and data production company Sportway pockets €5.4m in latest funding round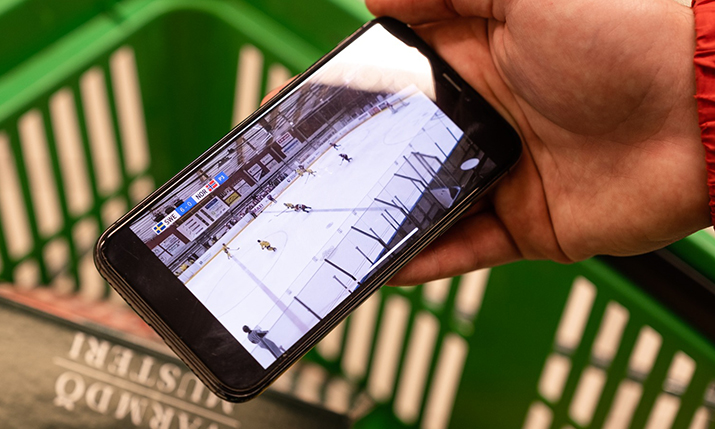 Investors in Sportway, a new Stockholm-based AI-automated sports video and data production company, have increased their financial support for the company to the tune of 55million Swedisk Krona (€5.4m).
The additional money will help the startup to roll out its services to new territories, the company said.
Financial backers include leading sports industry figures across Europe, including Commercial Sports Media with co-founder of Sportway Jonas Persson; Aidan Cooney, sports technology entrepreneur, founder of Opta and InCrowd; Tony Johansson, entrepreneur within the betting sector; Jonas Eriksson, former FIFA referee and partner at IEC in Sports, as well as Stefan Glevéns investment company Geltis, and Sportway CEO Daniel Franck.
Franck, said: "We've delivered on hiring a world-class team and building out the largest AI-backed production network in Europe with ice hockey federation partnerships in Czech Republic, Denmark, Finland, Norway and Sweden. This financing will further fuel our momentum as we continue to expand across Europe and look for new opportunities across the spectrum of sports and other global territories."
Sportway delivers automated video and data productions using artificial intelligence (AI) to film, produce and broadcast live games. It partners with leagues and federations to stream their content in an automated manner using an AI production infrastructure.
Currently, Sportway has nearly 500 systems installed across their European ice hockey arenas producing 150 000 plus matches in the Czech Republic, Denmark, Finland, Norway and Sweden.
Sportway chairman Persson added: "Our growth trajectory has exceeded expectations, which underscores why all our investors have strengthened their position as part of this financing round. We're confident as we diversify our automated sports production solutions to new sports, like our latest announcement with the Swedish Tennis Federation, as we continue to innovate on how Sportway can deliver a seamless streaming solution for our partners, ensuring that all sports, on all levels, are available to everyone."
Together with their AI live production partner Live Arena, Sportway's video productions are driven by an algorithm originally developed for ice hockey.
All the action is captured using Sportway's fixed, unmanned cameras, which create a panoramic view of the entire rink, field or court. The patented AI technology then automatically follows the game by panning and zooming in on key action, providing a professional viewing experience.
The technology also can be linked with league databases and game secretariats to automatically generate real-time graphics, as well as replays and post-game highlights.
Additionally, teams can take advantage of technological benefits, including Sportway's exclusive Team Accounts to accelerate player development through data analysis and video coaching, as well as Situation Room capabilities to better ensure player safety.