IGBS announces coverage and legacy training plans for the Asian Games in Indonesia
International Games Broadcast Services (IGBS), a joint venture between HBS and IMG Media, has announced its plans as host broadcaster for coverage for the 18th Asian Games, being held in Indonesia from 18 August to 2 September. As well as managing the vast logistics of the Asian Games, IGBS is additionally providing hundreds of students in the country with skills that will help them transfer their chosen courses of study into sport event-specific knowledge.
The Asian Games will be held over two main locations for the first time; Jakarta, the Games host since 1962, and Palembang, the capital of the South Sumatra province. The Gelora Bung Karno stadium in Jakarta, which was built for the 1962 Asian Games, will host the opening and closing ceremonies, while events will be held in and around the two cities, including sites in Jakarta's neighbouring provinces of Banten and West Java. The Gelora Bung Karno complex includes 14 venues and has been completely renovated for this year's Asian Games.
IGBS, previously known as Doha Asian Games Broadcast Services (DAGBS), started in 2004 with the aim of becoming the host broadcaster of the 15th Asian Games Doha 2006. After winning the 2006 Asian Games, IGBS ran certain aspects of subsequent games until this year, when it again takes the mantle for full host broadcast services. Lise Cosimi-Breant, chief of external relations at HBS, is overseeing information, liaison and the Legacy Programme through the HBS Broadcast Academy on behalf of IGBS.
Said Cosmi: "IGBS will take its wealth of knowledge and experience to the 18th Asian Games Jakarta Palembang 2018, where the mission is to continue building a legacy by passing its expertise to the next generation of broadcasters."
IGBS is working on coverage of 40 sports with 45 nations taking part, across 13 venue clusters. There are 40 permanent and temporary sport facilities for over 460 events altogether, with 31 venues in the Jakarta area and nine in Palembang.
IGBS intends to create over 2,100 hours of coverage globally from the Games. In terms of production, IGBS is set to run 37 technical venue units and 40 production teams for live coverage of the events, plus 13 ENG teams for all remaining Games coverage. Cosimi-Breant said coverage will use from six to 30 cameras per venue, with fixed beauty cameras planned for each venue.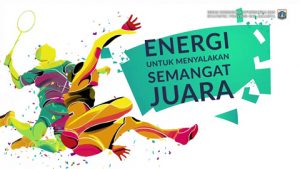 The IBC will be built within the 7,180m2 Exhibition Hall in Jakarta, with approximately 4,500m2 available for rights holders, as well as 20 to 60 square metre spaces available for unilateral areas.
There were 70 attendees at the first world broadcaster meeting (WBM1) held by IGBS in November last year, representing 14 rights holder broadcast organisations. This means broadcasters are showing a high level of interest, the organisation said. The booking deadline is 15 February.
In terms of staff, IGBS is looking at a considerable number, leading to a logistical feat of endurance. There have been 1,620 positions identified (excluding legacy staff from the Broadcast Academy and interns). Altogether, 1,331 positions need accommodation, and 1,330 people need flights to Indonesia, with a total of 30,000 staff nights to be booked over the course of the event.
The Legacy Programme through the HBS Broadcast Academy is being coordinated by HBS' Cosimi-Breant. The Broadcast Academy was established to deliver a legacy programme wherever HBS works, by training students in broadcast production skills, culminating in hands-on experience at whichever event is occurring in their country. So far, the Broadcast Academy has delivered its programmes in more than 20 countries around the world, training more than 10,000 TV professionals.
This year Cosimi-Breant is helping coordinate the training of students for the Legacy Programme in cooperation with the Indonesia Asian Games 2018 Organising Committee (INASGOC) and Indonesian universities in conjunction with the Asian Games. There are 10 partner universities (six in Jakarta, two in 2 Palembang, and two in Bandung): Binus University, Jakarta; Universitas Prof. Dr. Moestopo, Jakarta; Universitas Indonesia, Jakarta; London School of Public Relations, Jakarta; Universitas Multimedia Nusantara, Jakarta; STIKOM InterStudi, Jakarta; Universitas Padjadjaran, Bandung; Universitas Komputer, Bandung; Sriwijaya University, Palembang; and Bina Darma University, Palembang.
Cosimi-Breant told SVG Europe: "We are working with these 10 universities to train 521 students in 30 different jobs, to leave a legacy to the Indonesian government. This is the biggest number of students we have taken on for an event so far. The students will then work at the event, on a full internship or work shadowing. We are picking students already at university and showing them how their skills can be transferred to broadcast, for instance, young architects are helping to design the IBC."
Also, 24 winners will be selected for a vignette competition from entrants taken from the students in the legacy programme, with the winning videos being screened on 12 May 2018 at a private event. The vignette competition has been launched to promote the 18th Asian Games. Students need to create an original 30-second video using predefined themes: University in Diversity, Energy of Asia, The World is Watching or Preparing for Triumph. The competition will be judged by IGBS senior producer, David White, who will do one-on-one progression meetings with the students. Altogether 24 videos will be selected, which will be further edited to air at a special premiere event. The winning videos will be distributed to the broadcasters to promote the Games. Additionally, the winners will get an attractive prize, said IGBS.