Ikegami and ES Broadcast collaborate on premium solutions for live production market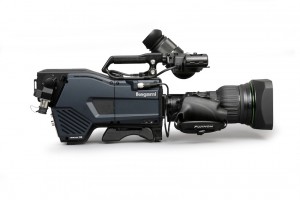 Specialised cameras and image processing manufacturer Ikegami has announced that it has appointed ES Broadcast, a leading supplier of live production equipment, as a value added reseller.
ES Broadcast, suppliers of professional filming and broadcasting equipment, deliver a variety of solutions to meet the constant change and flux in technology faced by today's live production professionals. With the addition of Ikegami to ES Broadcast's roster of products, customers now have access to a range of advanced professional broadcast products including system cameras and monitors, providing customers with a solution honed to their specific needs.
Ben Murphy, commercial director, ES Broadcast, said: "Ikegami has long been respected as one of the premium manufacturers of systems cameras and with an exciting, well priced, new 4K offering, enriches the product portfolio we can offer our clients."
Kris Hill, general manager UK, Ikegami, said: "The live production market is a core part of our business and working in partnership with ES Broadcast only strengthens our position within it. ES Broadcast will assist us in further accessing a wide range of clients throughout the industry who are looking for quality, reputable, reliable and robust product. I am looking forward to working in collaboration with them and seeing Ikegami's reach broaden across the UK."