Ikegami joins SVG Europe as Gold Sponsor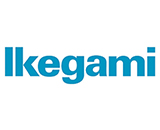 Ikegami, the leading manufacturer of specialised cameras and image processing equipment in the broadcast and medical industries, has announced it is delighted to join SVG Europe as a Gold Sponsor. The sports sector is a key vertical market for Ikegami, which is continually developing advanced products in image processing.
In collaboration with NHK, Ikegami recently developed the world's first hand held 8K ultra high definition camera system, which contributed significantly to the 8K outside broadcast production of the Summer Games in Rio.
Kris Hill, General Manager UK, Ireland and Africa, Ikegami, said, "We are excited to announce our sponsorship of SVG Europe. The organisation offers a wealth of insight in to the sports broadcasting market, and we are confident that our involvement with SVG Europe will not only help bolster Ikegami's presence in the sports space but offer other members a valuable insight to advanced technical developments."
The most recent addition to the Ikegami family, the UHK-430, opens up Ikegami's product range to early adopters of 4K. The new camera system features the world's first transmission of an uncompressed 4:4:4 4K signal between camera head and CCU, The UHK-430 is equipped with three newly developed 4K native 2/3'' CMOS sensors which provide full 3840 x 2160 ultra-high definition resolution plus the depth of field required for both studio and outdoor production.